10 reasons to visit the NMMC with kids
10 Reasons to visit The National Maritime Museum Cornwall with kids
By Mini Travellers 
In January we were visited by Karen at Mini Travellers and her family. She describes us as "perfect for kids" when visiting Falmouth and especially loved the signs within the museum that said 'Climb Aboard' rather than 'Don't touch!'
Mini-travellers said:
"It was interactive throughout and a perfect place to while away a morning with 3 five year olds and a 2 year old who thinks she is 5! All for only £5 per child too."
So according to the three 5 year olds Karen visited Falmouth with, here's what you shouldn't miss!
Jet Ski
You can climb on it, pretend to drive it, you can pretend to rescue people in the sea. You can it seems spend at least an hour here!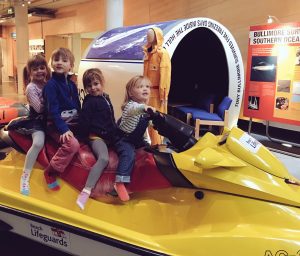 Lifeboat and Liferaft
Another happy half an hour spent aboard pretending to rescue people at sea.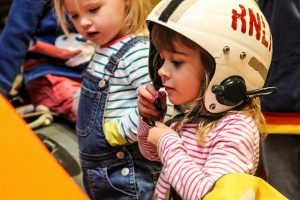 Medal Ceremony Being Olympic Champions alongside Ben Ainslie
This kept them busy for a good twenty minutes being presented with medals and then presenting each other!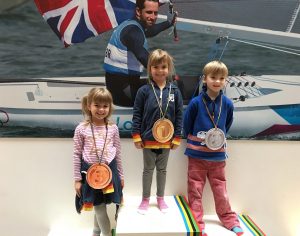 Treasure Map
The Nav Station is full of interactive exhibits that give you an insight into the art of navigation and meteorology.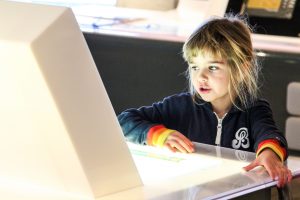 The Boat Pool
Learn how to sail on the interactive boat pool
Thanks to Mini-Travellers for the lovely review.
Read 5 more reasons to visit the NMMC with kids on Mini-Travellers blog in full