Celebrating our relationship with the sea
---
National Maritime Museum Cornwall is a place to enrich your understanding of the sea and Cornwall.
Through our exhibitions programme we aspire to bring new and diverse perspectives to maritime issues, and highlight their relevance to the present day. We also bring rare objects from around the world to Cornwall to tell local, national and international stories. Your admission fee is reinvested back into the museum to enhance and grow our work, which also includes our family learning activities; our award winning education programmes; our boat building and conservation; and our work to preserve and promote Cornwall's maritime heritage.
The museum was officially opened in 2003 and is located on the aptly named Discovery Quay in Falmouth, south Cornwall.
What we do:
Major temporary exhibitions
Family learning
Award winning education programme
Boat building and conservation
Preserving and promoting Cornwall Maritime Heritage
The Bartlett Library and Maritime Research Centre
We:
Curate ambitious and unexpected exhibitions
Develop partnership projects with national and international museums, bringing new connections with world cultures to Cornwall
Bring artefacts from national and international collections and cultural heritage rarely seen outside of London and the UK's other metropolitan centres
Spearhead unique collaboration between national organisations, collectors, artists and leading academics
Reach out to engage with all our communities, to include their voices, and their stories. We have ambitions to position ourself at the forefront of challenging preconceptions about what musuems can and should be curating and collecting
Aim to make Cornish maritime history inspiring for everyone
Bring new and diverse perspectives to maritime issues – and give them contemporary relevance
Some things you may not know about us:
We are not funded or supported in any way by the government or other bodies when it comes to our day to day running – we rely on our admission fees and Gift Aid
All our revenue is reinvested back into the museum to enhance + grow our activity
We are a charity
We rely on our volunteers who give over 30,000 hours every year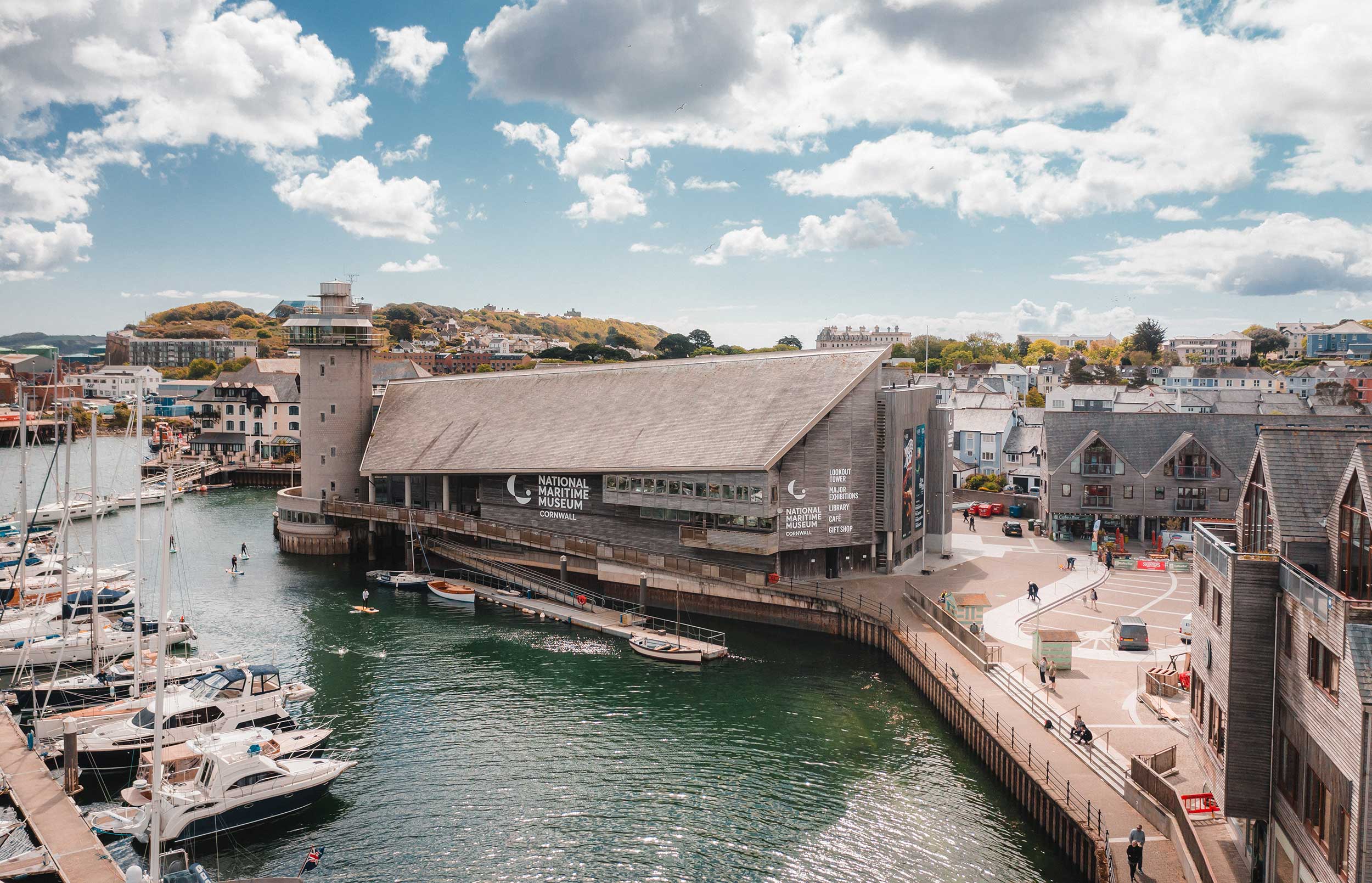 Stunning location
Sited beside the third largest natural deep-water harbour in the world, Britain's traditional gateway to the Atlantic and one of Europe's finest sailing waters.
Iconic building
The building was custom designed and built on land that was once covered in the sheds of boat builders. These sheds inspired the design of the building which is covered in green oak.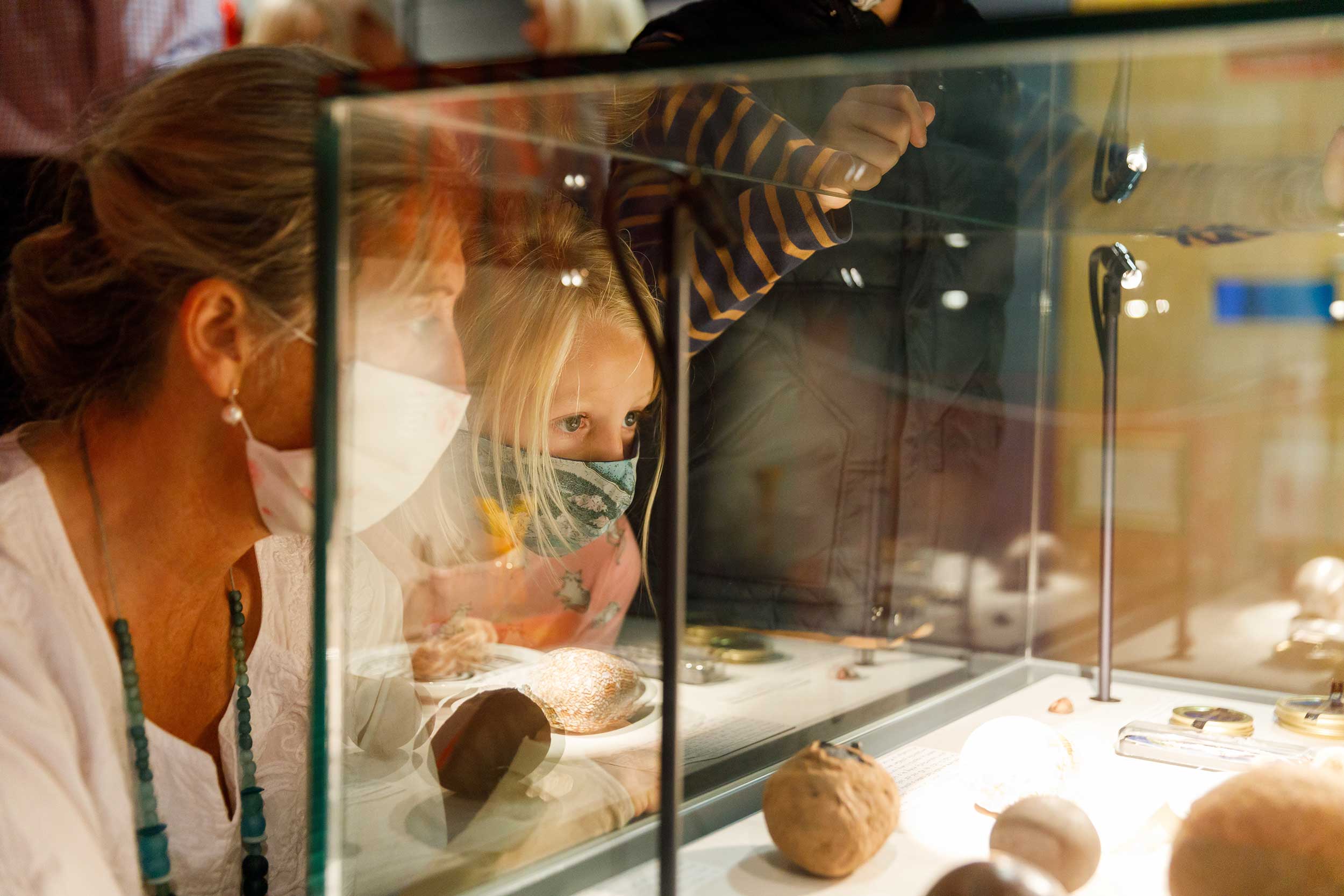 What's here
There are 15 galleries over 5 floors. Exhibits explore the overwhelming influence of the sea on local, national and global history and culture.
Boatbuilding workshop
Visitors can see shipwrights at work restoring and building boats in the boatbuilding workshop, which is respected as a centre for excellence in restoration, conservation and repair of traditional boats.
Collections
The museum's collections consist of a range of objects, boats, art, books and archives.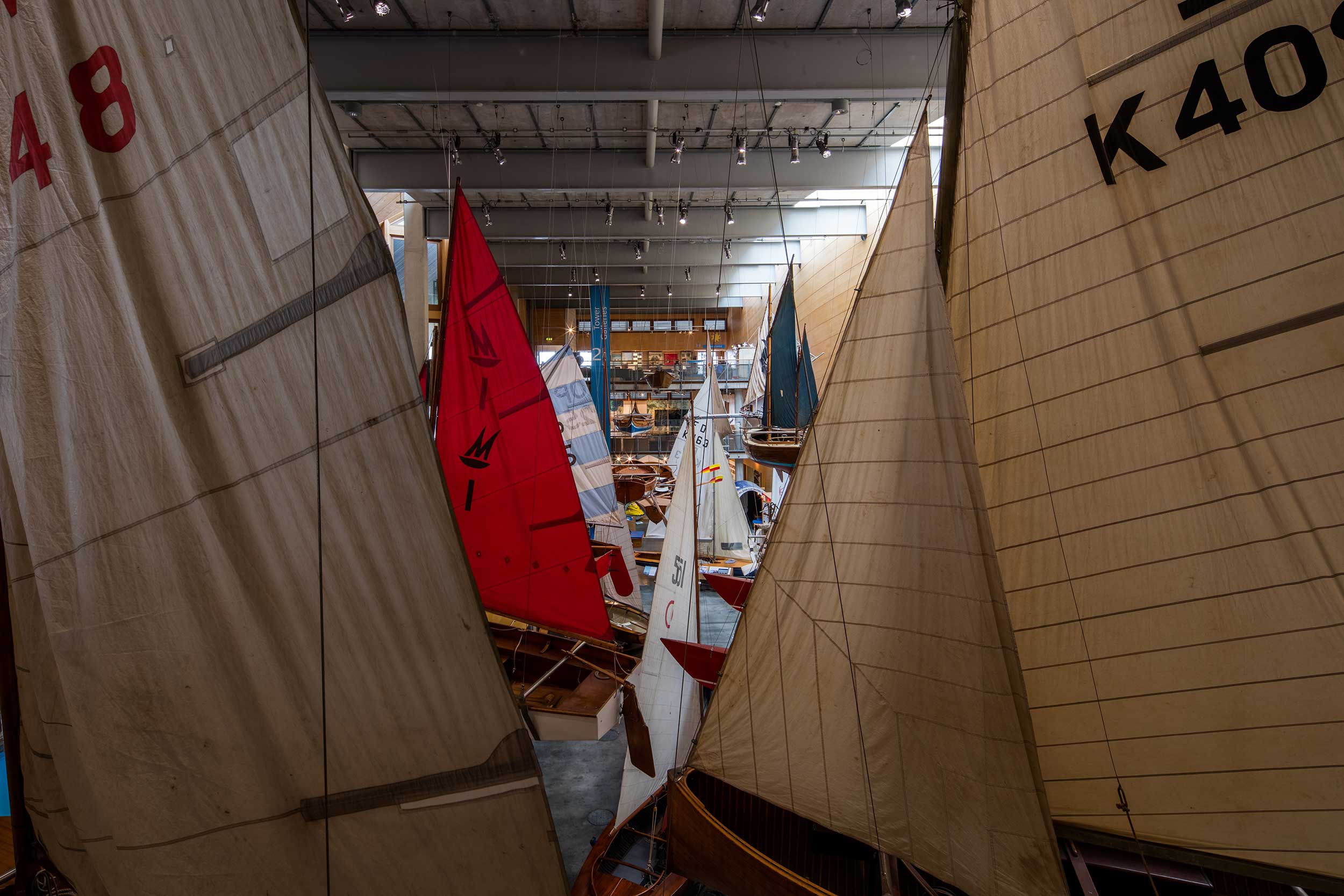 The National Small Boat Collection
The National Small Boat Collection was originally developed by the National Maritime Museum at Greenwich. This is now housed in Cornwall where it has been extended by the addition of other craft. This collection is representative of boats from the UK and around the world. A maximum of length overall of 30ft (14.2m) is set for the collection although there are exceptions. A collection of objects and archives support the National Small Boat Collection.
Cornish Maritime Collection
Much of the Cornish Maritime Collection came from the former Cornwall Maritime Museum in Falmouth. It contains objects, pictures, models and archives relating to the history of Cornwall and the sea, and Falmouth in particular.
The Bartlett Maritime Research Centre and The Bartlett Library
The museum's research work is led by the Bartlett Maritime Research Centre which incorporates the Bartlett Library. The library houses a diverse collection of maritime reference books, periodicals and archive material for public consultation and reference. The main themes are: Cornwall maritime history, British and international shipping, the history of boats.
Formal education programme
Our award winning learning programme is the largest and most varied of its kind in Cornwall.
Family programming
The Museum delivers 118 days of free family learning activities every year.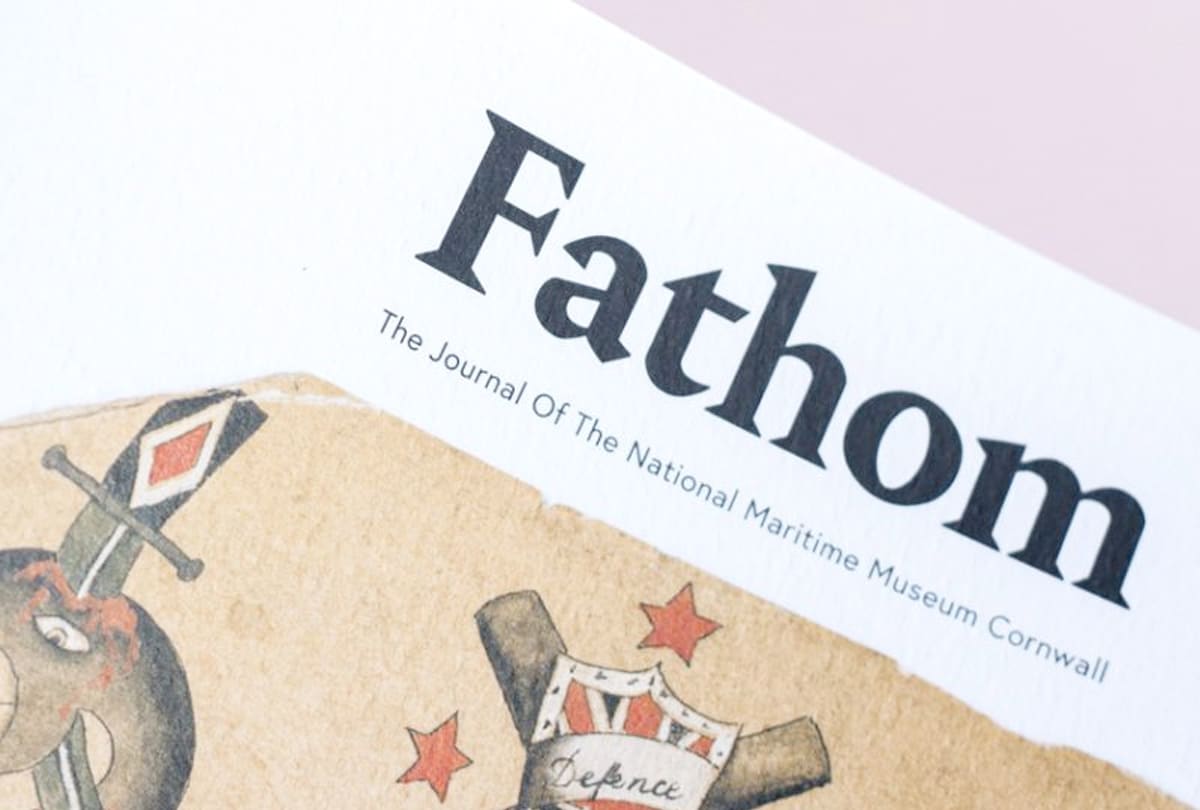 Fathom
Fathom is the Museum's annual journal – inspired by and expanding on the Museum's temporary exhibitions, permanent collections and wider cultural connections. The magazine brings together essays, articles, unseen imagery and artefacts.
View each edition here:
About Falmouth
Based around a thriving harbour (the third largest natural deep water harbour in the world), Falmouth is gateway to the beautiful Fal River which runs through an Area Of Outstanding Natural Beauty. The town is famous for its creative buzz with art galleries displaying contemporary works and venues showcasing independent films and live bands.
The many reasons to visit include the fascinating maritime heritage; the Areas of Outstanding Natural Beauty along the Helford and Fal Rivers – perfect for walking and family days out; watersports; boat trips running from the pier and quay; and plenty of family friendly attractions. Falmouth is surrounded by several fantastic family friendly beaches – Castle beach, Gyllyngvase beach, Swanpool beach and Maenporth beach – and is known for its year round events calendar.
Falmouth's maritime legacy and coastal culture is a huge part of its charm boasting world class watersports on its sheltered waters including gig rowing, kayaking, diving and regularly hosting sailing events such as Falmouth Regatta, and the Pendennis Cup.