Goodbye to Viking Voyagers
Our renowned exhibition Vikings Voyager has now closed. Exploring the story of why the Vikings are one of the most iconic cultures of all time, this two year exhibition closed on 2 January 2017. Read on to see what this renowned exhibition featured..

An extraordinary journey into the Viking world
Inviting visitors to take a journey into the Viking world and explore the truth behind the popular myth of the bloodthirsty raiders the exhibition offered the opportunity to get up close to rare antiquities on loan from the British Museum, National Museum of Ireland, National Museum of Denmark and Manx National Heritage.

Video: Experience the Viking Voyagers exhibition

An epic experience of Viking life 1000 years ago
Treasured artefacts from the Viking world sat alongside a 14m climb aboard full scale replica cargo ship. Raiding and trading, navigation and seamanship, Viking beliefs and rituals and Cnut's empire of the sea were all explored alongside the history of Vikings in Cornwall. The legacy of Norse men and women in popular culture, a Viking boatyard complete with an iconic 6m Viking boat and hands on weapons and tools added to the epic experience of Viking life 1000 years ago.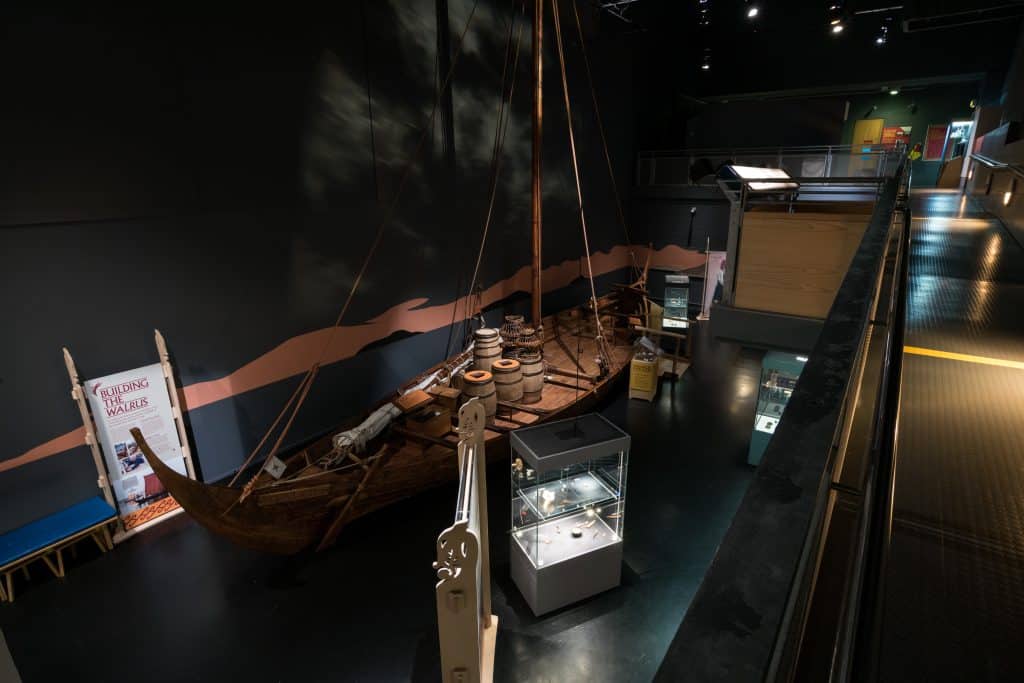 The Cornwall Connection
Dr Gareth Williams, co-curator on the exhibition and the British Museum's world-leading Viking historian said: "The Vikings raided Cornwall, but they also allied with the Cornish against West Saxon expansion and Cornwall was an important point on a sailing route from Scandinavia round Scotland to the Irish Sea and on to Brittany. To a great extent the history of the Vikings is the history of their ships and boats and there is nowhere better placed than National Maritime Museum Cornwall to tell this story."

Rare treasures
Viking Voyagers offered us the opportunity to display the cultural heritage of four nations in the Museum for two years. It was an honour and a privilege to host these rare treasures.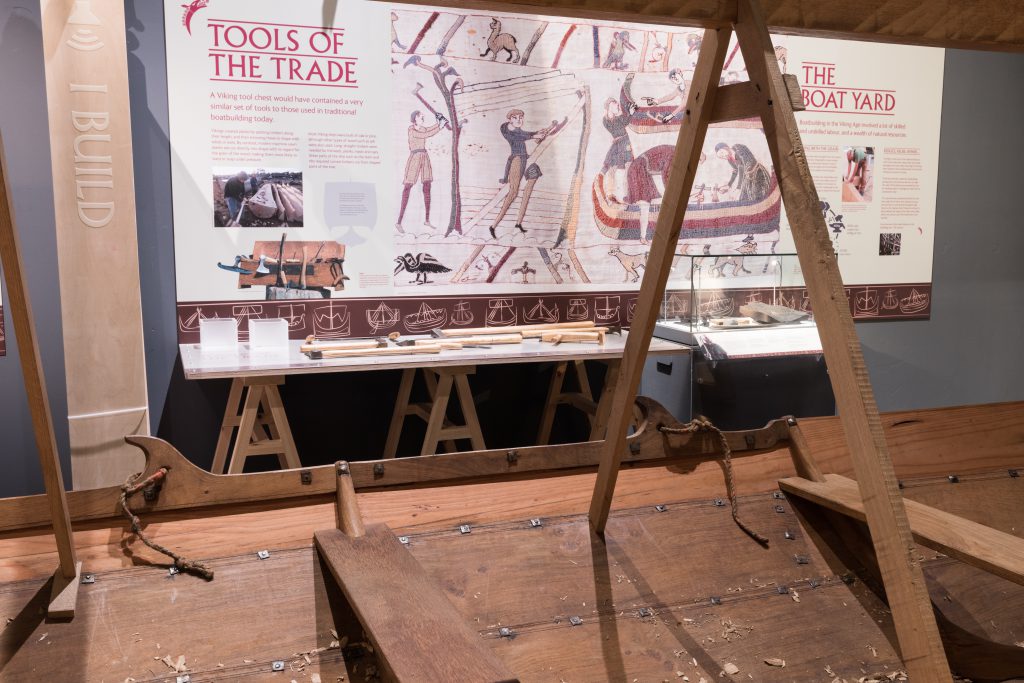 Lectures, family themed craft making activities, Viking sleepovers, dedicated Viking school workshops and Viking battle demonstrations on 'Thorsdays', every Thursday of the school holidays, as well as a host of other supportive Viking themed activities added to an extraordinary journey into the Viking world.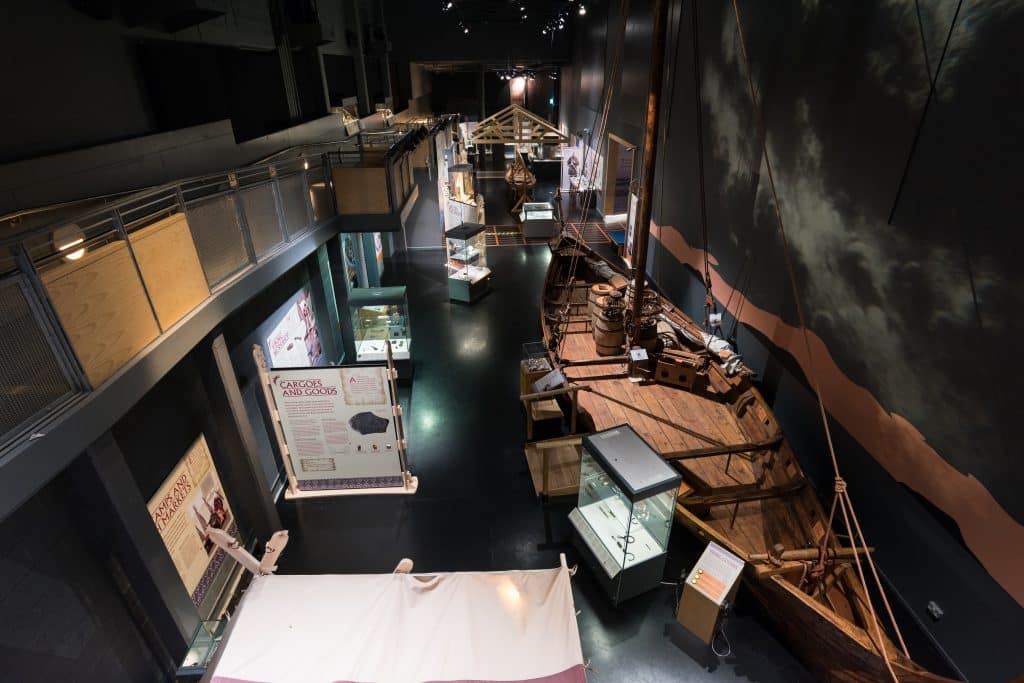 Viking Voyagers is now closed.