Ahoy captain! Pirate School has now finished for the summer.
All aboard shipmates! In our fun packed summer holiday sessions learn what every budding Buccaneer needs to know about being a pirate in the Golden Age of Piracy!
Monday 15 July to Friday 30 August
Every Monday to Friday
Four sessions each day – 11am, 12pm, 2pm, 3pm
---
What you'll learn at Pirate School
How to load a cannon and different types of shot
What you might eat and drink
Learn to find your way around a ship
Handle some pirate treasure!
Learn to sing a shanty
What weapons you might fight with and why – and what terrible wounds you might get and how they might be treated!
Hear the amazing tales of the pirates Anne Bonny and Mary Read; and learn of the daring and wicked exploits of other infamous pirates – such as Blackbeard, Black Bart and Sam Bellamy
Challenge myths!
Explore historical truths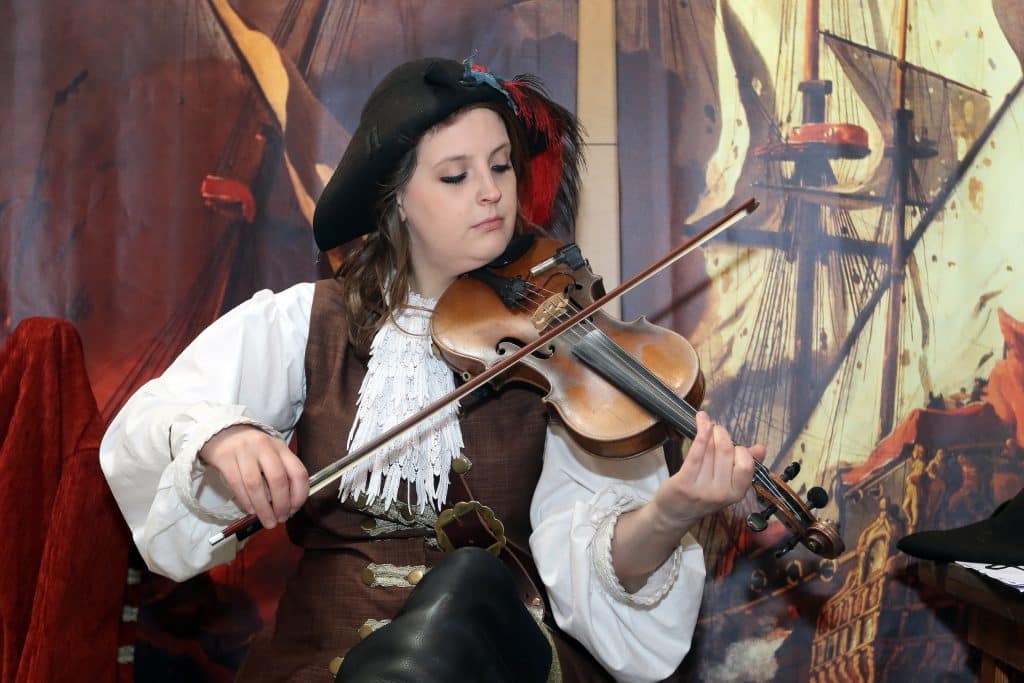 Performances will reveal the grim, gory and gruesome stories at the heart of pirate life. The idea that pirates were swashbuckling heroes is torn apart as their ruthless history is uncovered as you learn about:
Rules and punishments
Pirate surgery
The meanest pirates that ruled the waves, such as Captain Morgan, Charles Vane and Captain Lowther!
Not for the faint hearted – the 2pm show explores themes of surgery. If you are squeamish head to Make and Take on the Quarterdeck to make your own pirate accessories.
Treasure map trail
Seven pirate parrots have jumped ship and are hidden in the National Maritime Museum Cornwall. Can you find them? Discover them all and claim your prize.
Make and Take workshops
Take part in daily crafting workshops and create your own pirate hats, cutlasses, telescopes, parrots and treasure chests – all you'll need for a journey on the high seas.
Treasure Island Play Zone
Swing by the Treasure Island Play Zone and join in the fun with dressing up and a ship to climb aboard.
Family favourites
15 galleries over four floors, jump aboard the boats, climb the 100 foot Look Out Tower, watch shipwrights at work in the boat building workshop, go under water in the Tidal Zone, hear ocean adventures and survival stories.
It's free!
All the special summer holiday activities are included for free as part of the admission price to enter the museum.