Our 2019 May Half term activities have now finishes – but don't worry we're busy planning for our next action-packed half term at National Maritime Museum Cornwall.
This May half term (Monday 27 – Friday 31 May) National Maritime Museum Cornwall is packed to the gunwales with great things to do for all the family, including Shipwreck Survivor demonstrations, craft making and survival trails.
Shipwreck Survivors
Become a 'Shipwreck Survivor' with instructors from 'Footsteps of Discovery' and learn how to stay alive on a desert island! There will be live demonstrations and fascinating talks where intrepid explorers can discover bush craft, fire-lighting techniques and an introduction to primitive weapons. The sessions are informative and fun for children and adults of all ages.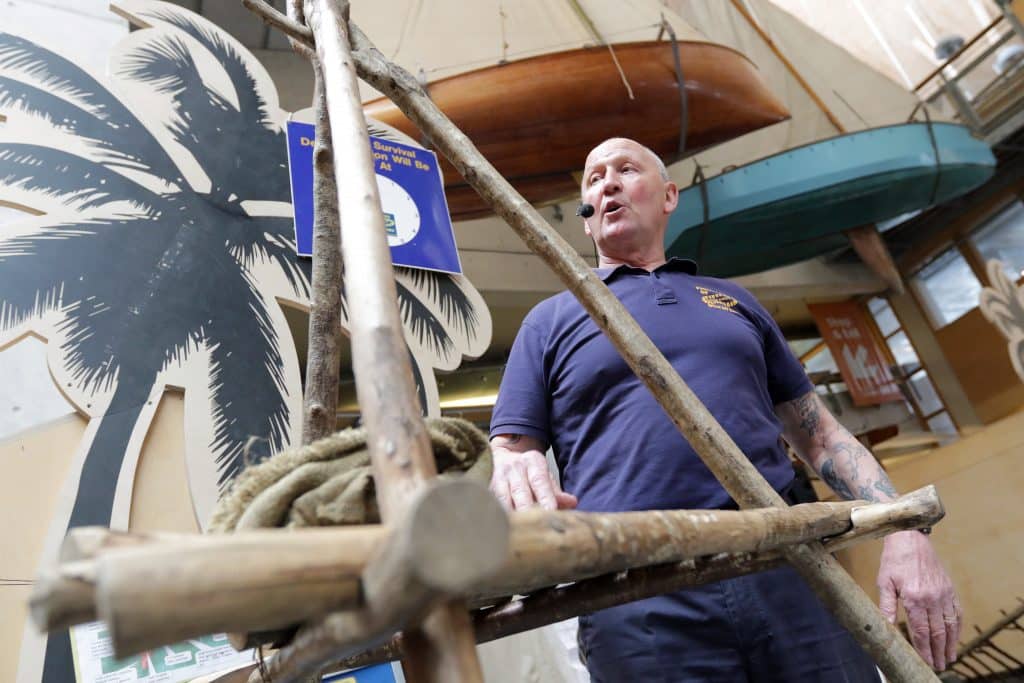 There are two sittings of Shipwreck Survivors every weekday from 10.30am – 12.30pm and 2pm – 4pm. The sittings are led by real experts who will give four half hour demonstrations every week day, with plenty of opportunity to join in and take part.
Footsteps of Discovery, who return to National Maritime Museum Cornwall after a hugely successful visit earlier this year, specialise in extreme survival and have been sharing their skills and knowledge for over a decade.
Other May half term activities
Get hands on and join in survival craft making and complete a makeshift mini shelter and handy pair of binoculars. Find all the clues on the survival trail, dotted throughout the museum, to become a champion desert island survivor.
It's Free!
All the special May half term activities are included free of charge as part of the ticket price to enter the museum. Also included is access to 15 galleries, including dedicated spaces to Cornish maritime history, the Titanic Exhibition and all the usual family favourites such as the Treasure Island Play Zone, the Survival Zone where you can climb aboard the exhibits and the Tidal Zone.