The Scuba Show has now finished. Keep an eye out for upcoming dates here.
Join us on Friday 25 October at 2.50pm for an underwater scuba display. Learn common underwater hand signals and chat with the divers through the deep sea windows, keep an eye out for sea life and make sure they give our windows a good clean whilst they're down there!
The windows in the Tidal Zone are giant peepholes into Falmouth's waters where you can spot sea life of all kinds. Sometimes nature takes over and the windows can become covered in little barnacles and algae – not surprising when the windows spend most of their time underwater.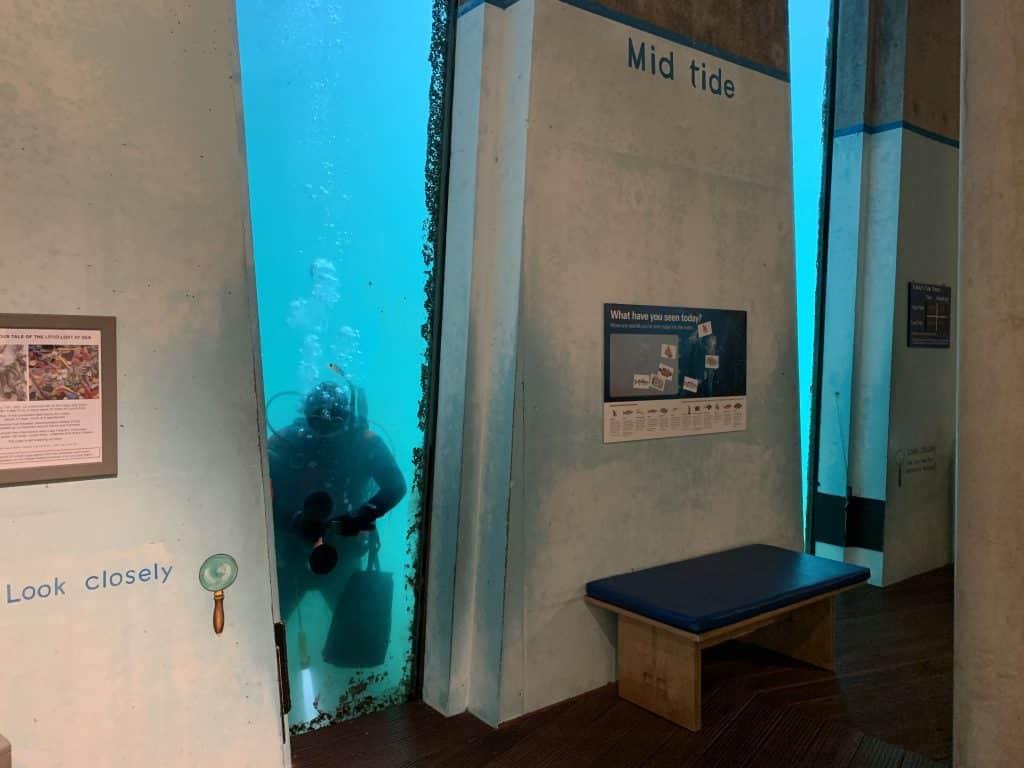 So that the visibility out of the windows is always clear, every couple of months a team of local divers don their diving gear and give the windows a good wipe. This time they're putting on a exciting underwater display at the same time.
There's no need to book and the show is free as part of the admission price.
Kindly supported by Cornish Coffee.