The RNLI Rescue Zone has landed at NMMC! Dress up as a life guard and climb aboard a real RNLI quad bike, inshore rescue boat and a rescue water craft.
Don an RNLI helmet and take the helm of a rescue boat, imagine punching through the surf to reach a casualty. The interactive exhibition will test your beach safety knowledge and provide an insight into the RNLI's fascinating history.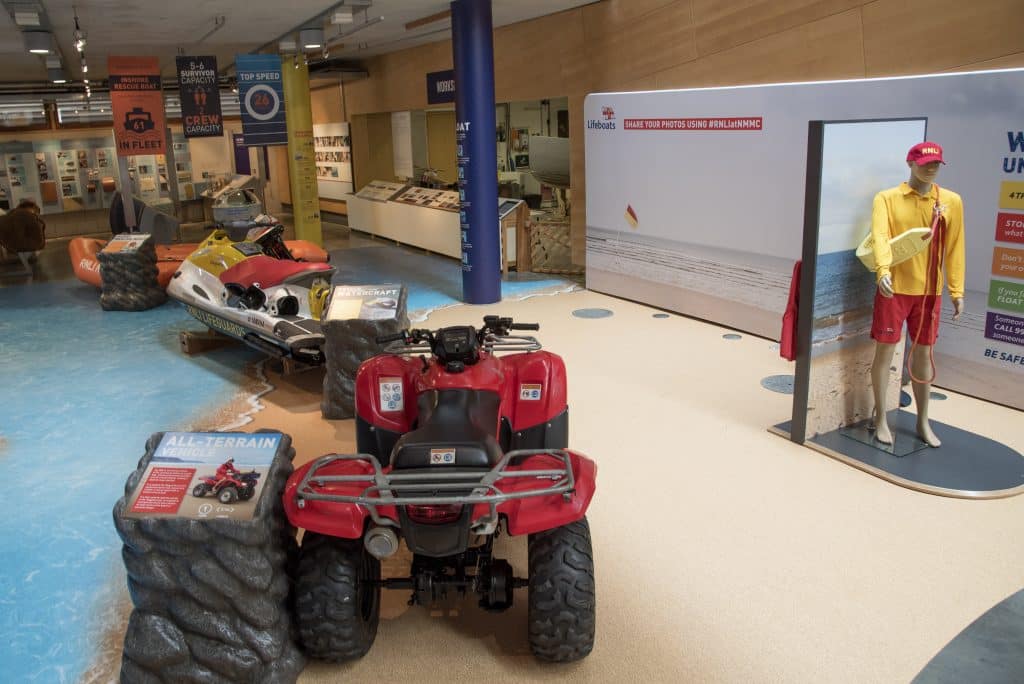 The inshore rescue boat at NMMC, called an Arancia, has its own fascinating history. It was introduced to the RNLI fleet in 2001 when they launched their lifeguard service on 21 beaches in the south west. This rescue boat was put on service at Fistral Beach where it was used numerous times to rescue people in the water. Now it's ready for the next generation of budding lifeguards to take to the imaginary high seas at NMMC.
The new RNLI Rescue Zone is free to enter as part of the admission fee to the Museum.