On Monday 22 November 1869, 150 years ago, the Cutty Sark, one of the world's most famous historic ships, was launched in Scotland. Our new exhibition, celebrating this anniversary, takes a closer look at the Cutty Sark's time moored in the town.
Cutty Sark, the last remaining tea clipper was designed to transport tea from China to the UK as fast as possible. The maiden voyage in 1870 took wine, spirits and beer to Shanghai, and on the ship's return carried 1,305,812 lbs of tea.
Modern Technologies such as the arrival of steam power and the opening of new trade routes meant that the Cutty Sark, after 52 years of shipping, made its way to Falmouth to become a training vessel. The ship was bought by retired Captain Wilfred Dowman in 1922 for £3750, far more than the ship was worth. Dowman set about restoring the Cutty Sark to its original state as a tea clipper at huge personal expense.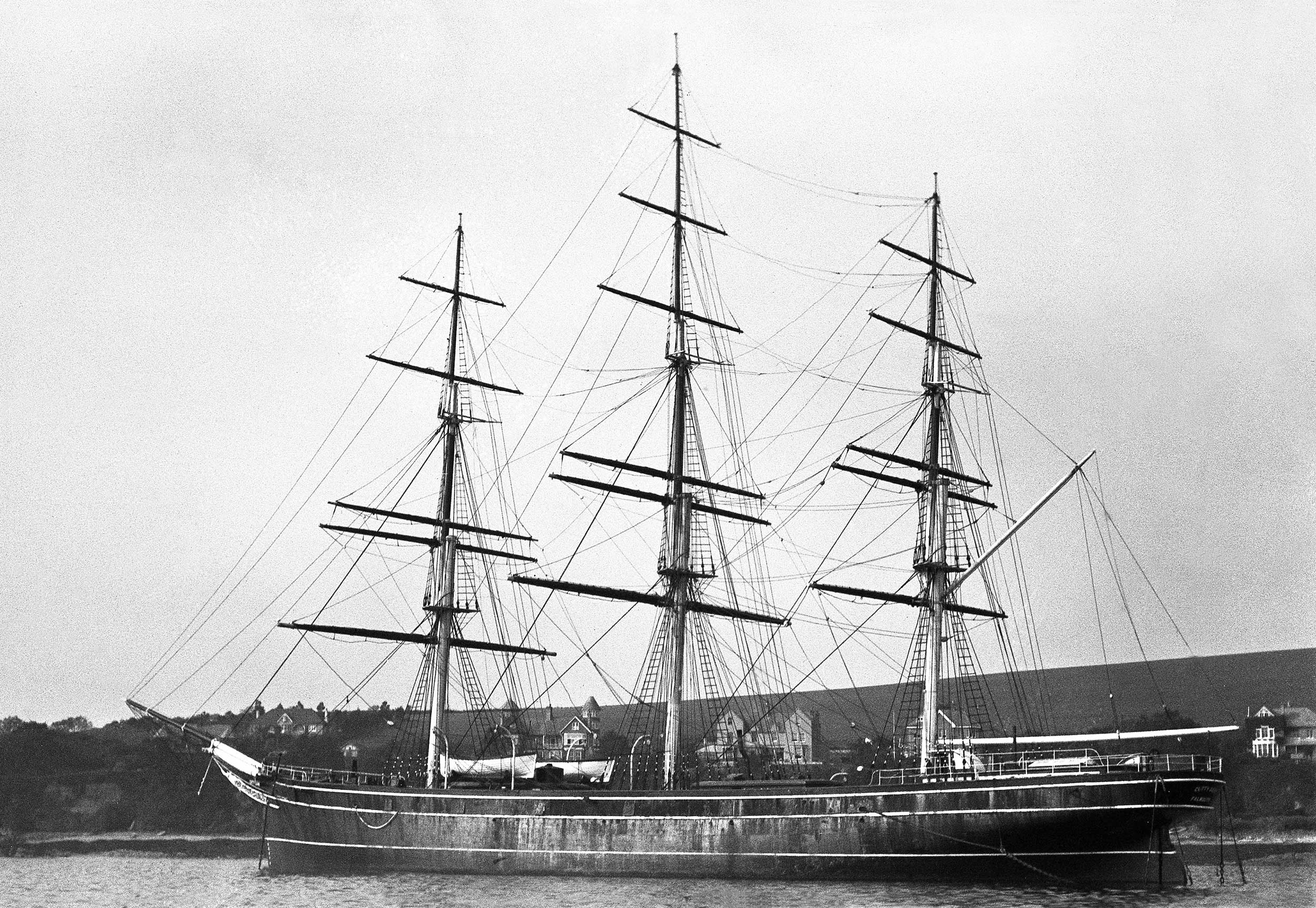 The Cutty Sark had a home in Falmouth from 1922 until 1938. During this time she became a much loved sight amongst the ships in the harbour. As well as a tourist attraction where visitors would be rowed out to see her close up, she was used as a training ship for cadets, bound for the Royal Navy or Merchant Marines.
Many souvenirs of her were made for the visitors including postcards and handkerchiefs which you can see in the exhibition. The exhibition also includes scale models, photographs and clothing and is a fascinating insight into the history of the ship as well as the area at this time.
The Cutty Sark left Falmouth amidst sadness and fanfare in 1938 when Dowman's widow could no longer afford to keep her and was sold to the Thames Nautical Training College. From there the Cutty Sark went on to form a key part of the Festival of Britain displays in 1951 before being acquired for the nation in 1954 at Greenwich, where she can still be visited today.
The Cutty Sark exhibition at National Maritime Museum Cornwall opens on Friday 22nd November and runs until February.