INTO THE DEEP BLUE IS POSTPONED
The beautiful song from the ocean's brightest pearl rolls on the waves and laps on the tide. Her tail shimmers in the sun as she dives and dances with her friends deep below the sea's surface.
Into the Deep Blue performances
Summer
Every Tuesday, Wednesday and Thursday, 11.30am, 1.30pm & 3pm, throughout the summer holidays.
Starting Tuesday 21 July – last day Thursday 3 September.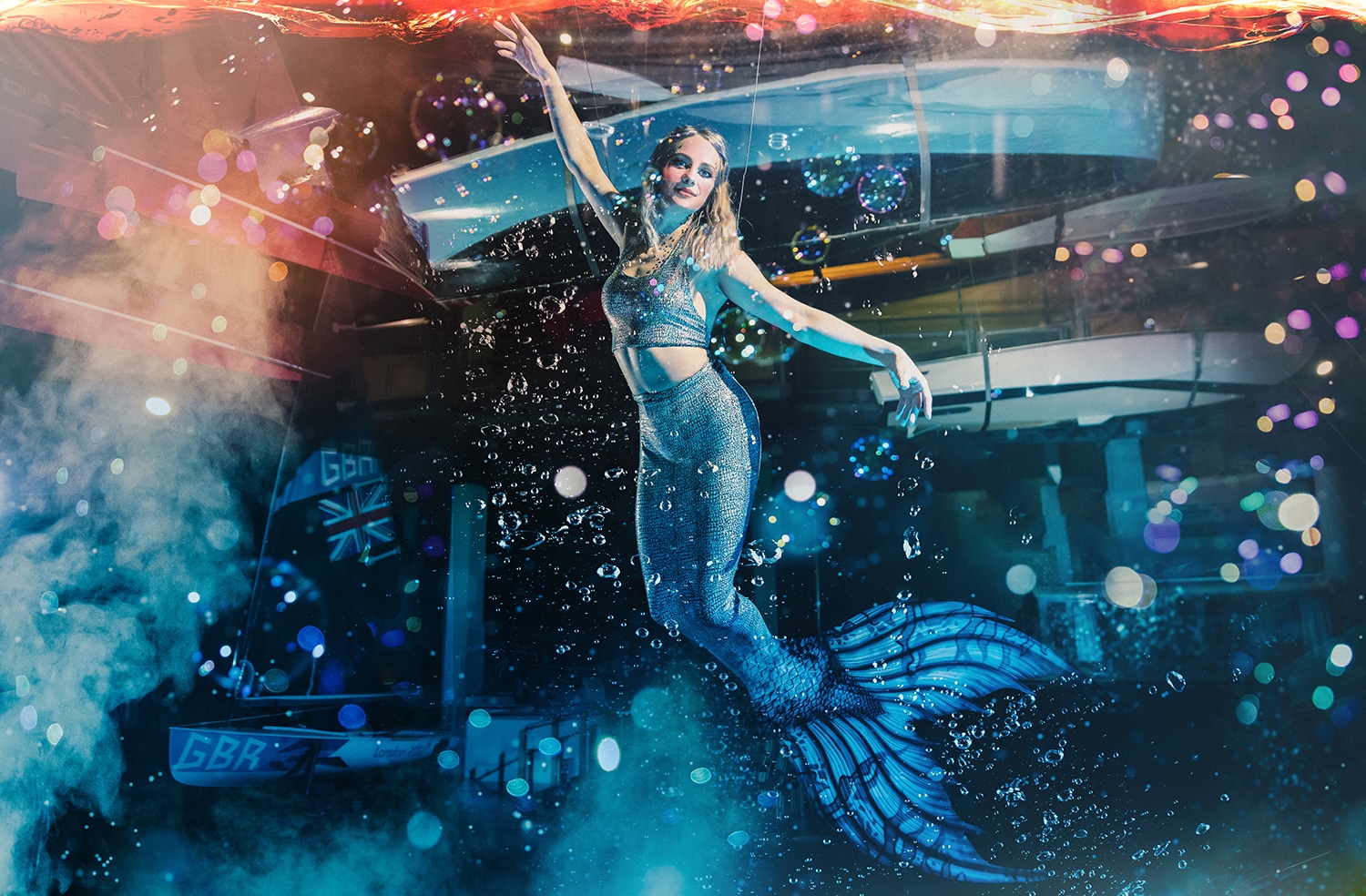 We are delighted that Yskynna Vertical Dance Company join us for the Easter and summer holidays with a newly commissioned show, Into the Deep Blue. Prepare for another dazzling spectacle as the acclaimed aerial dance company take to the sky. Set amongst the Flying Flotilla, Yskynna bring to life sea creatures with dance, music and storytelling.
Make and Take
Summer: Monday 20 July – Sunday 6 September
Dive into our Make and Take sessions as we create some magical costumes inspired by what lurks in the deep blue. Take your creation away with you to carry on the fun at home.
Trail
Summer: Monday 20 July – Sunday 6 September
Dare you take on our tentacle trail? Track the tentacles around the Museum, find them all to claim your prize.
What else is here
Explore 15 galleries over five floors, jump aboard boats, climb the 100-foot Lookout Tower, meet boat builders in the Boatbuilding Workshop, go underwater in the Tidal Zone, uncover ocean adventures and survival stories and sail miniature boats on the waterfront Boat Pool. Plus, explore our latest blockbuster exhibition, Monsters of the Deep! Find more more about what else is at National Maritime Museum Cornwall.
It's FREE
Into the Deep Blue is FREE to watch as part of the Museum's annual admission fee. Pay once and get in free for a year.
Take a look at what else is on this spring and summer at National Maritime Museum Cornwall: