In 1925 the RRS Discovery set sail for the Southern Ocean in a bid to reveal the mysteries of the largest sea mammal, the whale. In the quest to learn more about the biology and feeding habits of these ocean giants, scientists uncovered a whole host of much smaller, more bizarre and alien like creatures. From this the Discovery Collections were born.
Today the collection  contains over 70,000 samples and is housed at the National Oceanography Centre (NOC) in Southampton. The collection of strange and wonderful creatures focuses solely on invertebrates from the deep sea and open ocean, making it unlike any other natural history collection in the UK.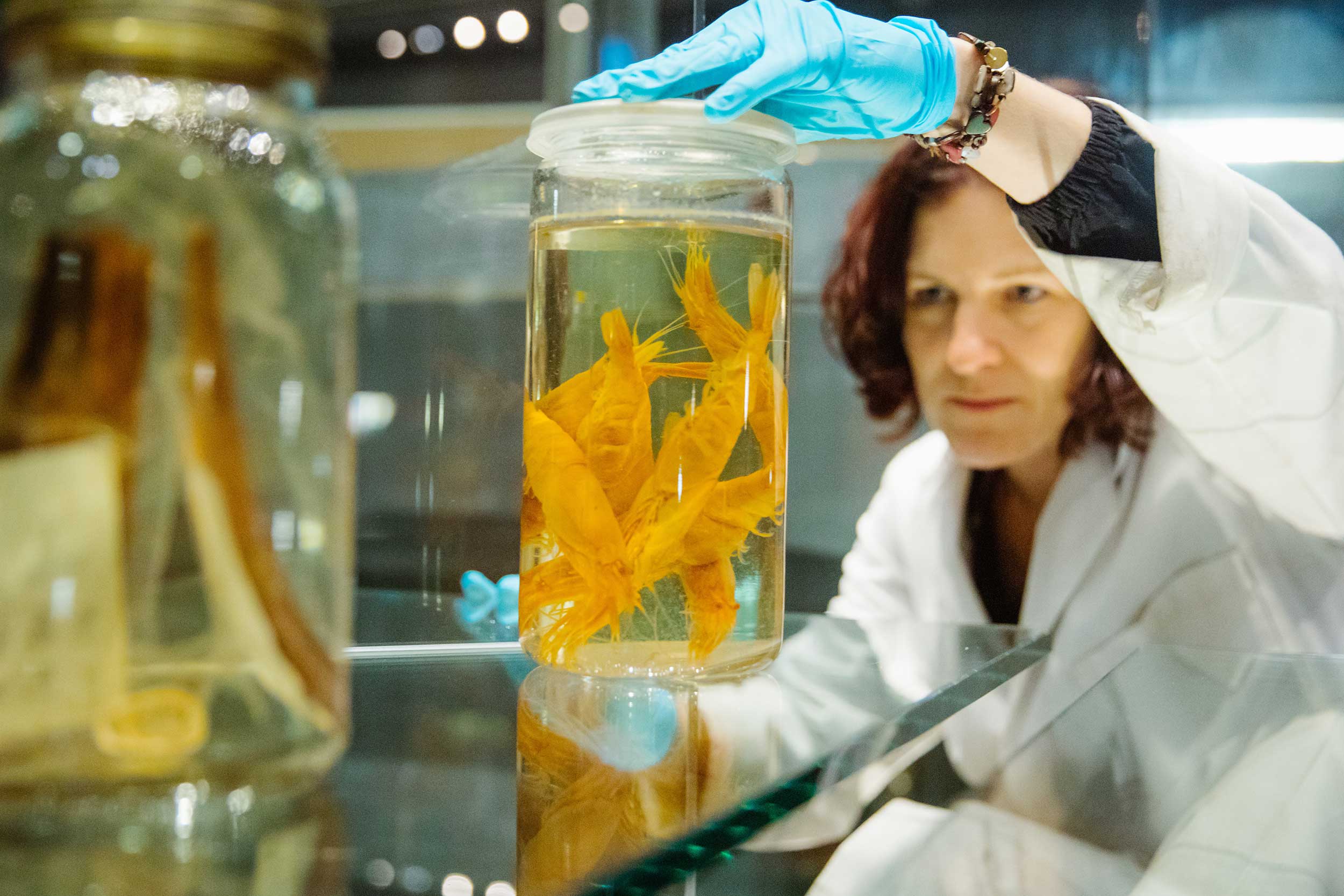 Dr Tammy Horton, Curator of the Discovery Collections at NOC, has very kindly lent the Museum a small selection of this vast collection. Over 500 specimen jars will be display as part of the Monsters of the Deep exhibition.
Hundreds of jars stacked neatly on glass shelves showcase some of the world's most exotic, unusual and rare sea creatures. Collected through a variety of methods the specimens offer a rare and invaluable insight into marine biology and the deep-sea environment.
Today the Discovery Collection continues to provide important baseline information on the deep-sea environment and has unveiled many new and exciting deep-sea species.
To catch a glimpse of a mini sea monster visit our Monsters of the Deep exhibition from Friday 20 March and runs until Sunday 8 January 2023.