Preparations for Monsters of the Deep are in full swing and strange and bewildering deliveries are arriving daily to the Museum.
Our biggest delivery to date has been a magnificent Orca whale skeleton (also known as a killer whale), on loan from the Booth Museum in Brighton.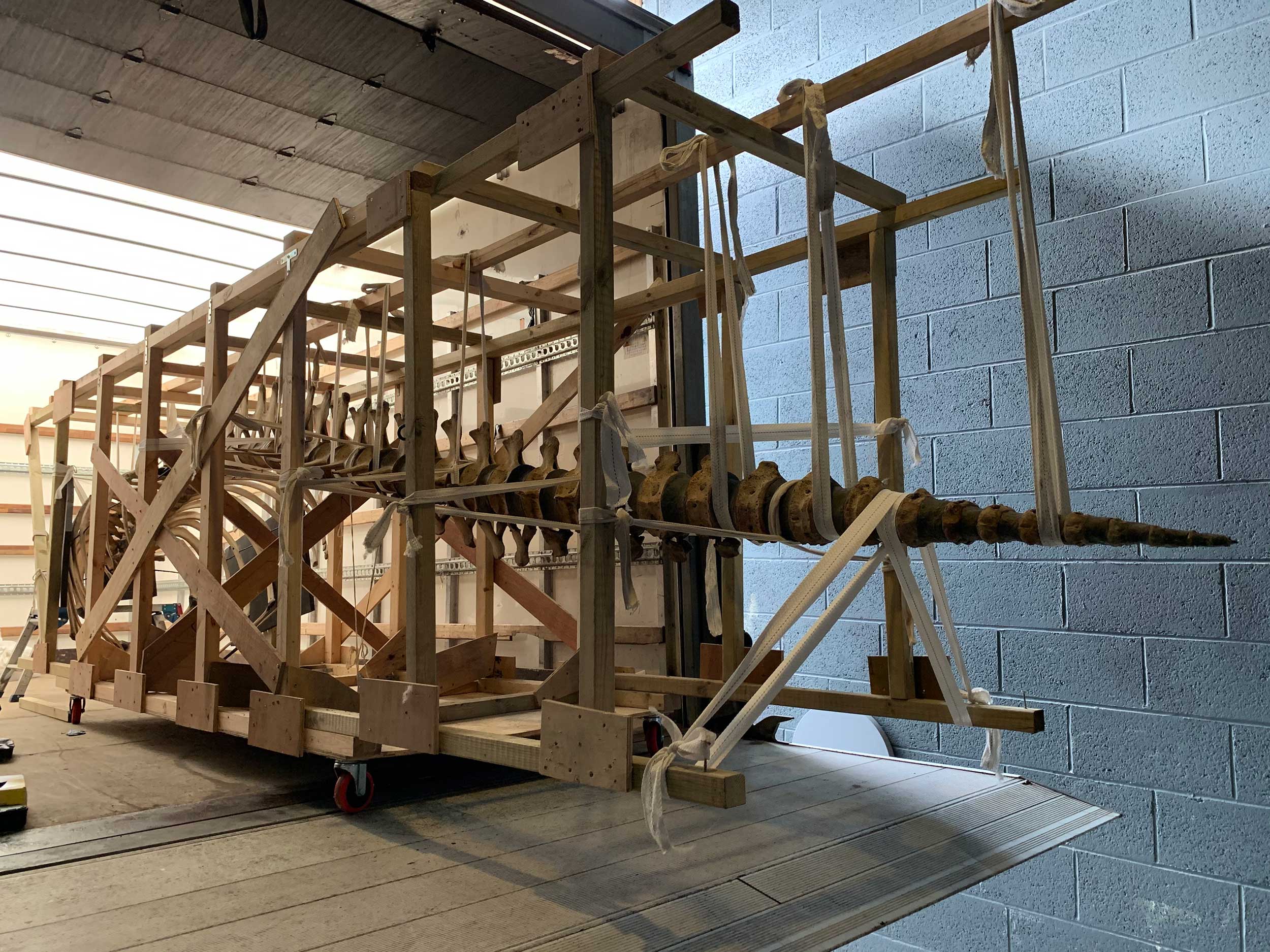 Dramatically suspended from the ceiling, the whale will hang over a giant reproduction of the world famous Carta Marina map – a 16th century map featuring mystical beings. The skeleton and the map together help us understand how easy it would have been for people from this time to have believed in sea monsters. When faced with a terrifying decaying body or skeleton, such as this, washed up on the beach you can see how stories of beasts and curious creatures began.
Our whale was found stranded on a Brighton beach on 21 May 1935 following a suspected boat strike. The body of the whale was transported to Race Hill in Brighton to decompose and the smell of the rotting carcass is said to have engulfed the entire city. The skeleton was mounted in Brighton Museum in 1936 before being moved to the Booth Museum in the late 1960s where it has remained (until now!).
We know that the skeleton is a male and could have weighed as much as 9,000kg when alive. There are signs of previous injuries, three broken ribs, which could possibly have been caused by fighting with other males. Although these injuries would have been quite serious they were not the cause of the animal's death as they show signs of healing.
To come face-to-face with the skeleton yourself, visit our new major exhibition, Monsters of the Deep – opens Friday 20 March and runs until Sunday 8 January 2023.