Incredible aerial performance Monday 26 July – Friday 3 September – 11am, 1pm and 3pm (Monday – Friday).
This summer holidays prepare for another dazzling spectacle as the acclaimed aerial dance company, Yskynna, take to the sky. Set amongst the Flying Flotilla, Yskynna bring to life sea creatures with dance, music and storytelling. Meet a mermaid as she swims and dives amongst the flying flotilla and bump into an anglerfish as it scuttles around the building.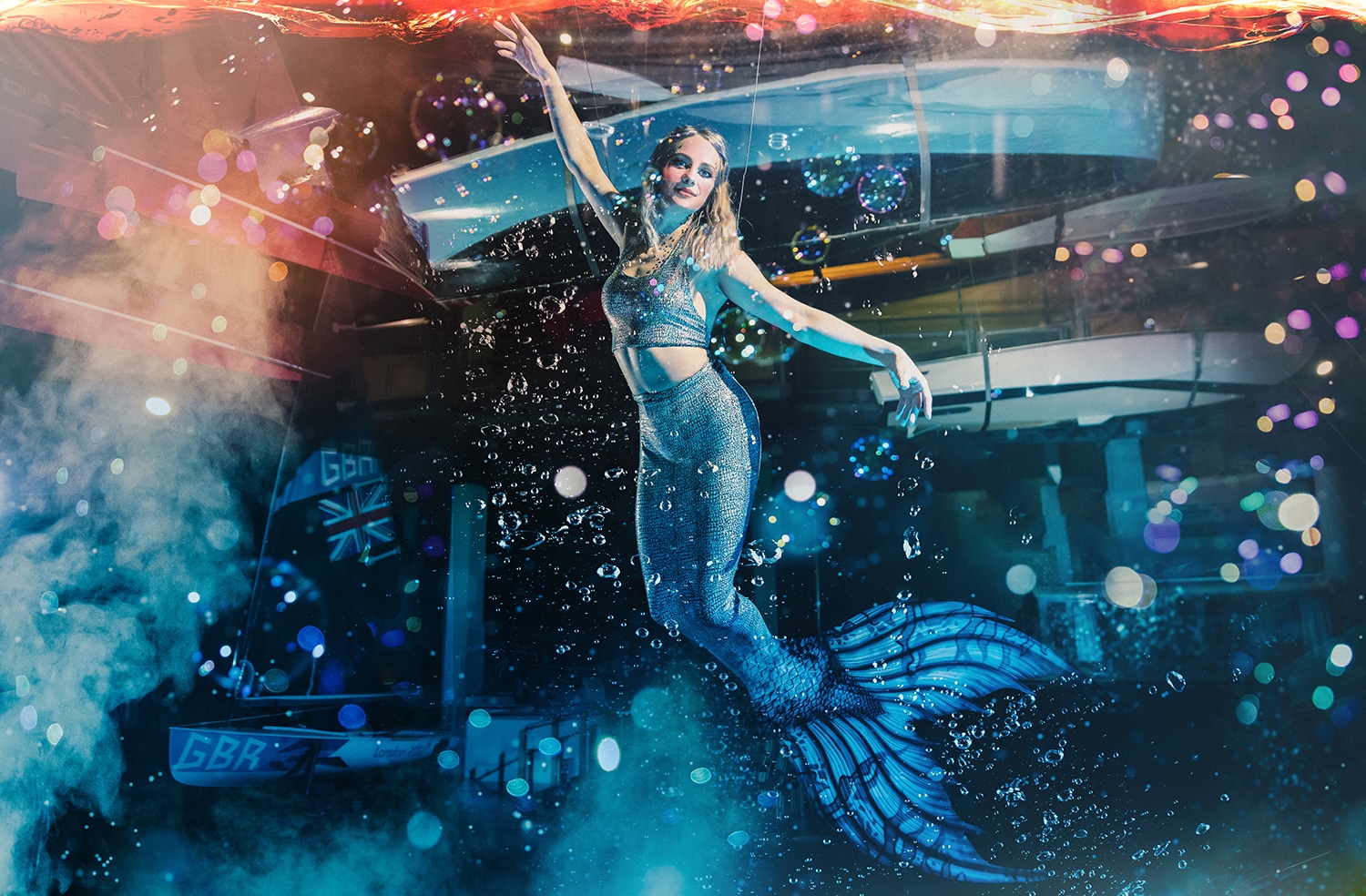 Into the Deep Blue was postponed due to Coronavirus in 2020 so we are delighted that Yskynna can join us this summer holidays with their eagerly awaited brand new show.
Take & Make and Museum Trail
Saturday 24 July – Sunday 5 September.
What else is here?
Explore 15 galleries over five floors, jump aboard boats, climb the 100-foot Lookout Tower, meet boat builders in the Boatbuilding Workshop, go underwater in the Tidal Zone, uncover ocean adventurers and survival stories and sail miniature boats on the waterfront Boat Pool. Plus, explore our latest blockbuster exhibition, Monsters of the Deep! Find out more about what else is at National Maritime Museum Cornwall.
It's FREE
Into the Deep Blue is FREE to watch as part of the Museum's annual admission fee. Pay once and get in free for a year.