The Hegarty's Boatyard exhibition has now finished.
Hegarty's Boatyard is a photographic exhibition by Kevin O'Farrell of the last surviving traditional wooden boatyard in Ireland.
In this era of volume-produced fibreglass boats, Hegarty's yard exists in a world that is fast disappearing – one where skills and traditions are passed down from one generation to the next, and beautiful hand-crafted boats are made with passion and integrity.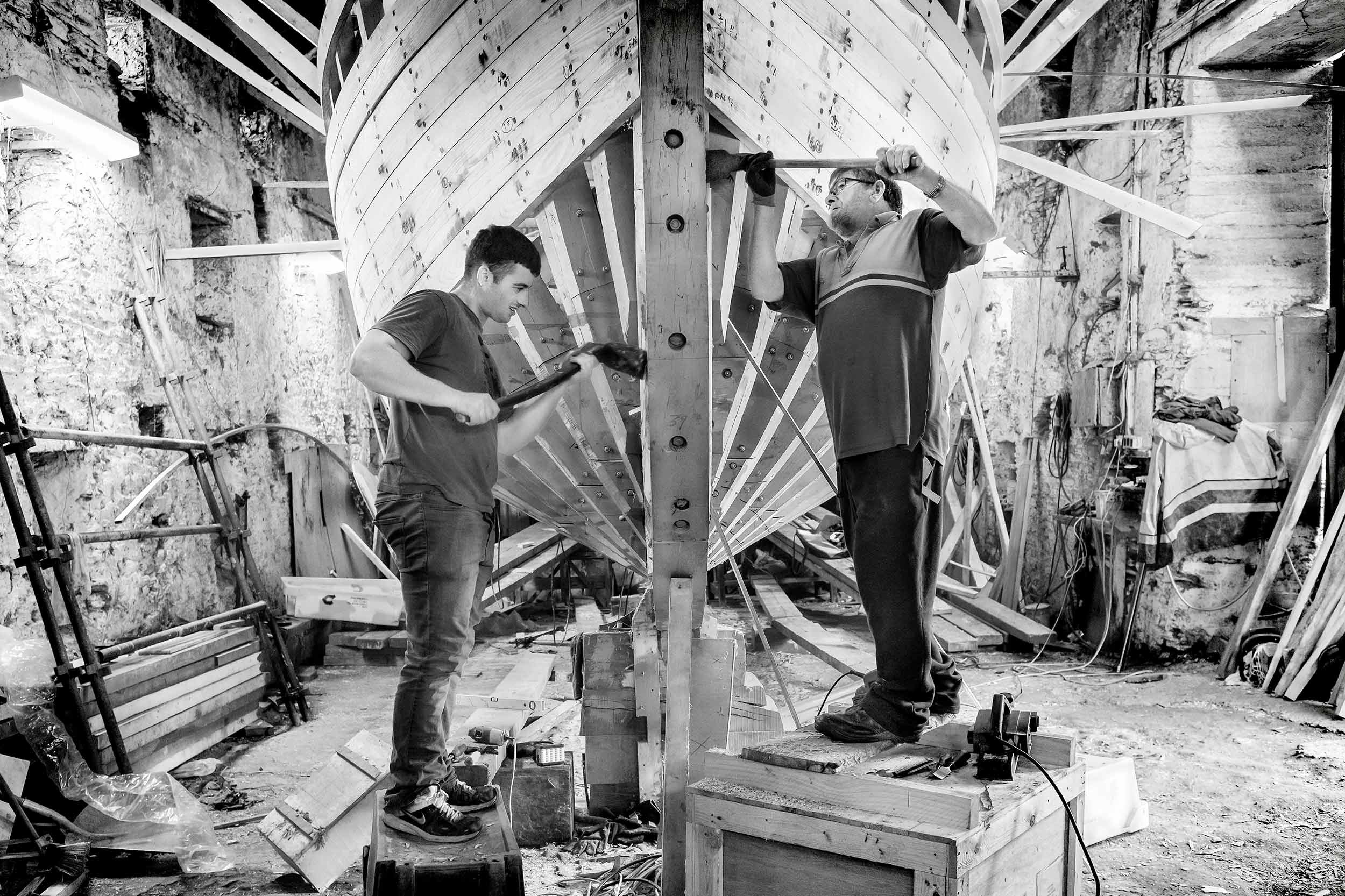 Hegarty's yard is the only boatyard in Ireland that has produced such a wide range of hand-crafted wooden boats over the last twenty-five years, enabling the revival of the once-lost fishing yawls of West Cork. Hegarty's is the last echo of a long tradition of boat building in Ireland that once took place all around the coast.
This exhibition is a celebration of all traditional wooden boat builders but most especially the wonderful craftsmen of Hegarty's Boatyard.
"My work captures the essence of a process by recording it through a series of images, creating a visual narrative. The process involves impartially observing how events unfold in front of the camera. When people are involved in an activity, they forget about my presence and so the work continues without being influenced by my camera. In effect, this practice means that more time is spent standing around waiting for events to unfold than actually taking photographs. And so the advice of my course director David Hurn, given to me as a young student of photography in Newport, South Wales still holds true – ''always have a good pair of shoes!" Kevin O'Farrell, photographer.