It is with great sadness that we announce the death of our dear friend Captain George Hogg – one of the Museum's founders, and a passionate and dedicated volunteer.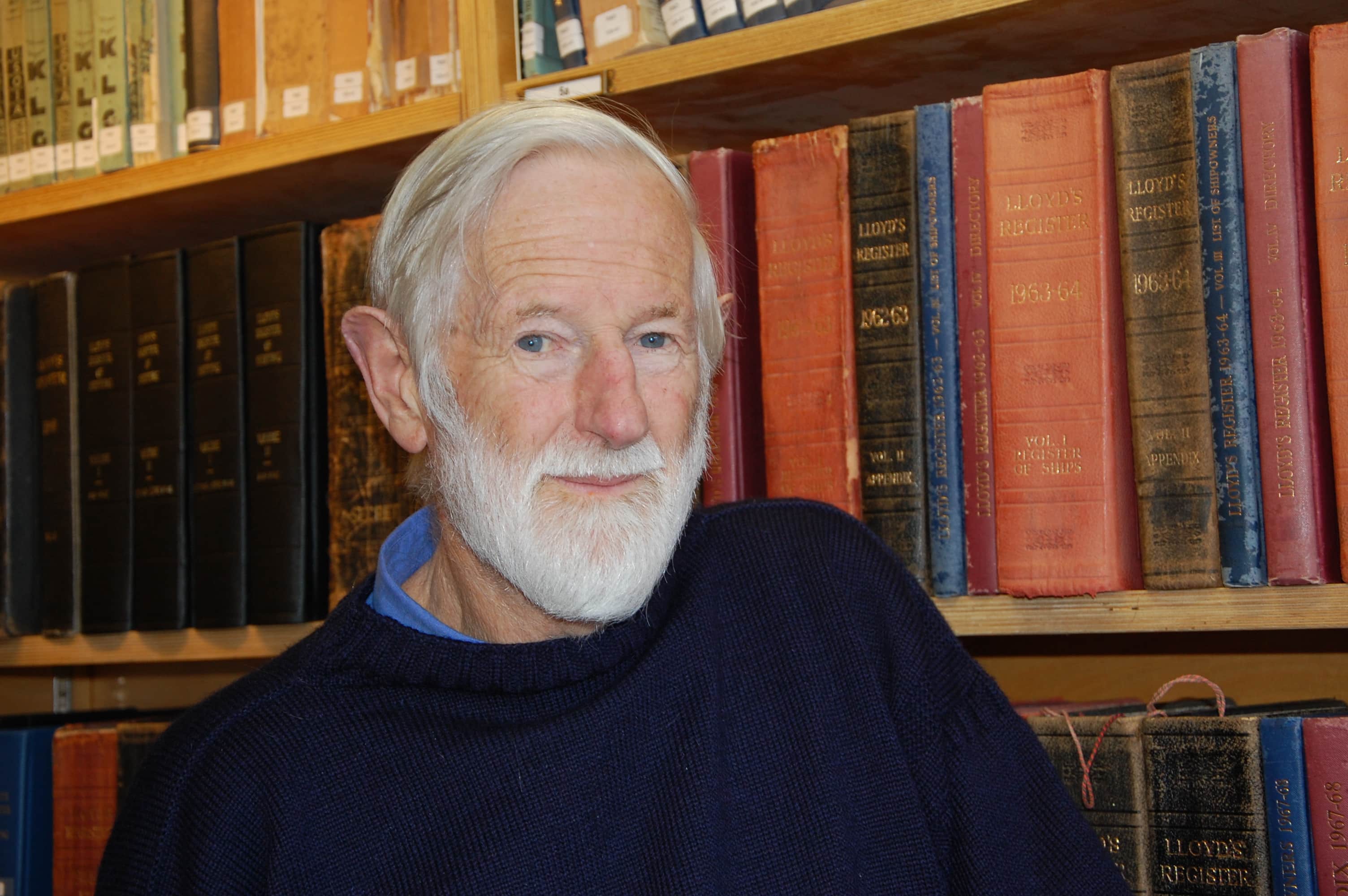 Following 37 years in the Royal Navy, George became the Honorary Curator of the Cornwall Maritime Museum Falmouth. His ambition was to establish an enduring record of Cornwall's maritime past and he played an integral major role in the development of the new maritime museum. He was not alone, but it was in large part, due to his incredible efforts, that our Museum stands here today.
George influenced and touched every aspect of National Maritime Museum Cornwall – contributing to its design and displays, particularly for the Cornwall Galleries, as well as attending countless meetings with architects, museum designers and stakeholders. His enthusiasm knew no bounds.
Perhaps his greatest achievement, where the Museum is concerned, was his commitment to the development of a research facility, today known as The Bartlett Maritime Research Centre and Library. This facility is now home to one of the best collections of maritime reference books and periodicals in the South West, largely thanks to George. He was also responsible for compiling an extensive collection of 20th century boat plans, representing many of the most important boat designers of the period.
George stood down as a Trustee in 2017 but continued working as a volunteer in The Bartlett Library, with the same selfless dedication and unflagging enthusiasm.
The following year his outstanding contribution to maritime history was recognised by the Society of Nautical Research who awarded him the Victory Medal in consultation with the Mariner's Mirror, the world's leading journal on maritime history.
George had many rare qualities not least his humanity and his enthusiastic support for the young. He was respected throughout the maritime heritage sector and always introduced as Captain George Hogg of Cornwall, he epitomised us and everything we do. His loss to us is immeasurable.