Join us in February half term for Science of the Sea – family fun with a BANG! Learn where energy comes from and witness explosive experiments in our science shows, get creative in Make & Take, and embark on a captivating Museum trail.
The Wonderstruck Forces & Energy Show
Saturday February 10 – Sunday February 18
Shows at 11am, 12pm, 1.30pm and 3.30pm. Quieter sessions on Sundays at 11am.
Have you ever wondered how boats, ships and submarines move? How do they produce the necessary forces and where does the energy come from?
To find out, take an exciting 25-minute perambulation through the world of forces & energy with your expert guide, Mr Wright.
He'll help you explore the science goodness behind these questions. Along the way he'll also propel an (un)lucky volunteer across the stage on the Wonderstruck Rocket Car, tinker with liquid nitrogen, explode a rather large bowl of breakfast cereal, and dry his hair with a jet engine.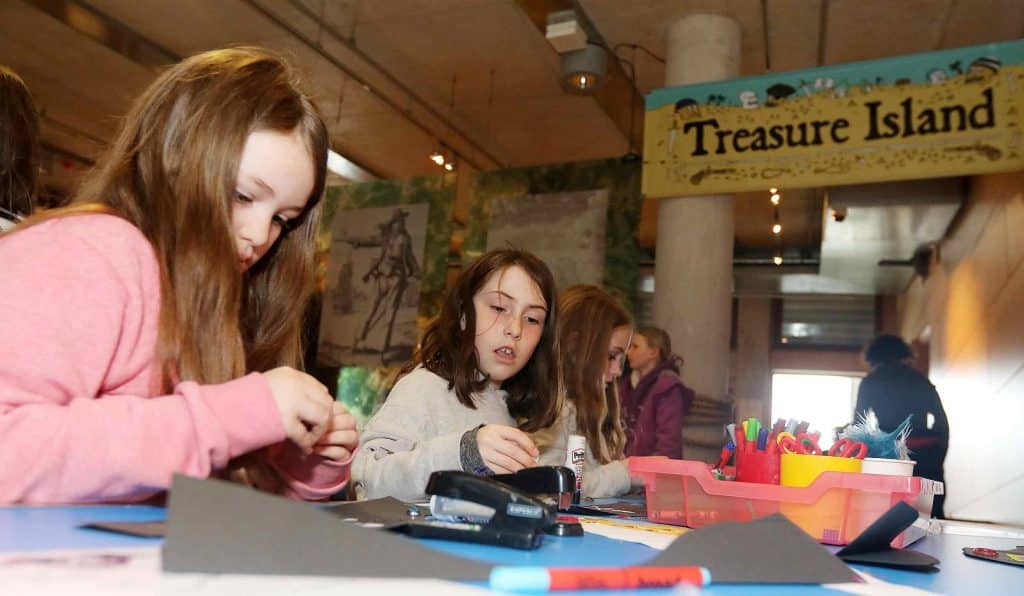 Make & Take
Saturday February 10 – Sunday February 18, 12.30pm to 3.30pm.
Get creative and craft trinkets inspired by the science show!
Museum Trail
Saturday February 10 – Sunday February 18
Explore the wonders of the Museum in search of lab coats in our fun and fascinating trail.
What else is at National Maritime Museum Cornwall?
Explore 15 galleries over five floors, jump aboard boats, climb the 100-foot Lookout Tower, go underwater in the Tidal Zone, uncover ocean adventures and survival stories and sail miniature boats on the Waterfront Boat Pool. Plus, have fun in the brand-new Skull Island Play Zone and learn about Cornish maritime history in our Cornwall galleries.
It's free!
The Science of the Sea half term activities are FREE as part of the Museum's annual admission fee. Pay once and get in free for a year.