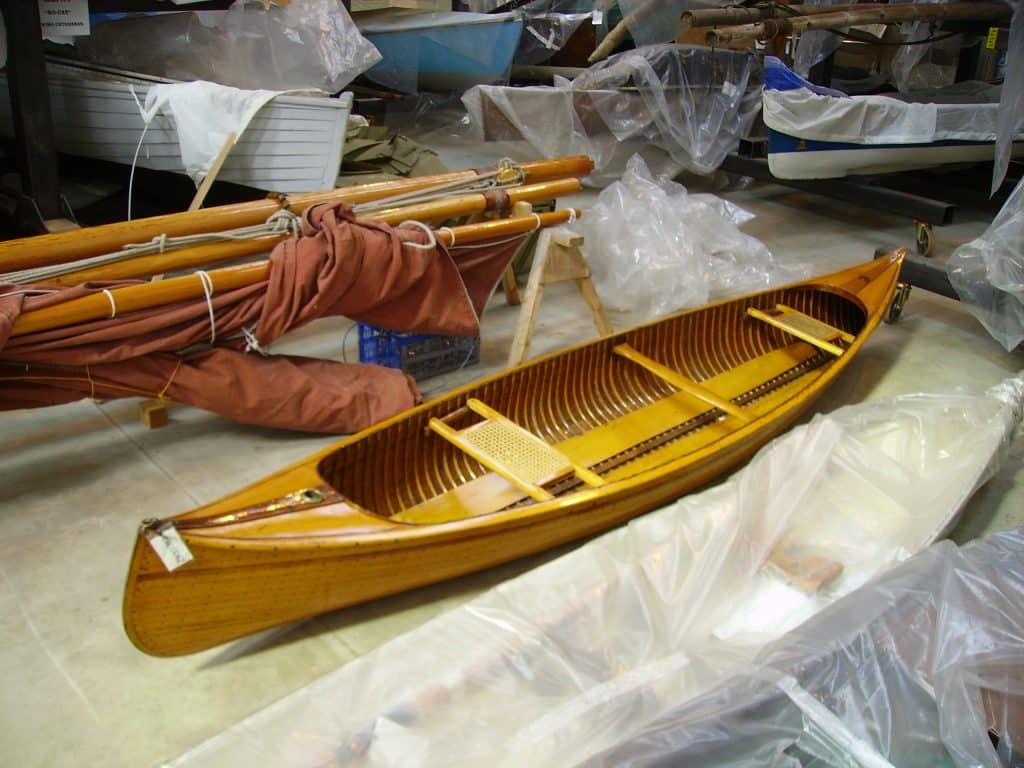 The Peterborough canoe is a direct descendant of the Canadian birch bark canoes that were built and used by the Indians of Ontario's Otonabee Valley.
However, its narrow cedar planking, steam bent ribs and clenched nail fastenings mean its construction has more in common with European boat building techniques than those used by the natives of North America.
The building of plank and rib canoes developed in the area between 1850 and 1860, at a time when huge tracts of North America were still unexplored and the canoe was still an efficient and fast form of transport in the absence of roads.
Founded in 1892, the Peterborough Canoe Company, an amalgamation of several smaller companies, offered many different canoe models, as well as manufacturing camping goods, furniture and office fittings. In later years it also produced water skis and surfboards. The company finally folded in 1962 after 70 years of manufacturing. Although this type of boat was mass produced on jigs, they were beautifully built using the finest materials.
This open style canoe is the strip-planked model, one of the costliest to emerge from the Peterborough Canoe Company, was built in 1908 and sold for 14 dollars. It was donated to the National Maritime Museum by the English Speaking Union of America.