MINI MONSTERS OF THE NOT SO DEEP HAS BEEN POSTPONED
Discover the Mini-Monsters of the not so Deep as we team up with the Rock Pool Project on Monday 25 – Friday 29 May, 11am, 12pm, 2pm and 3pm.
Each day there'll be a chance to learn, touch and uncover more about the sea life in our Cornish waters.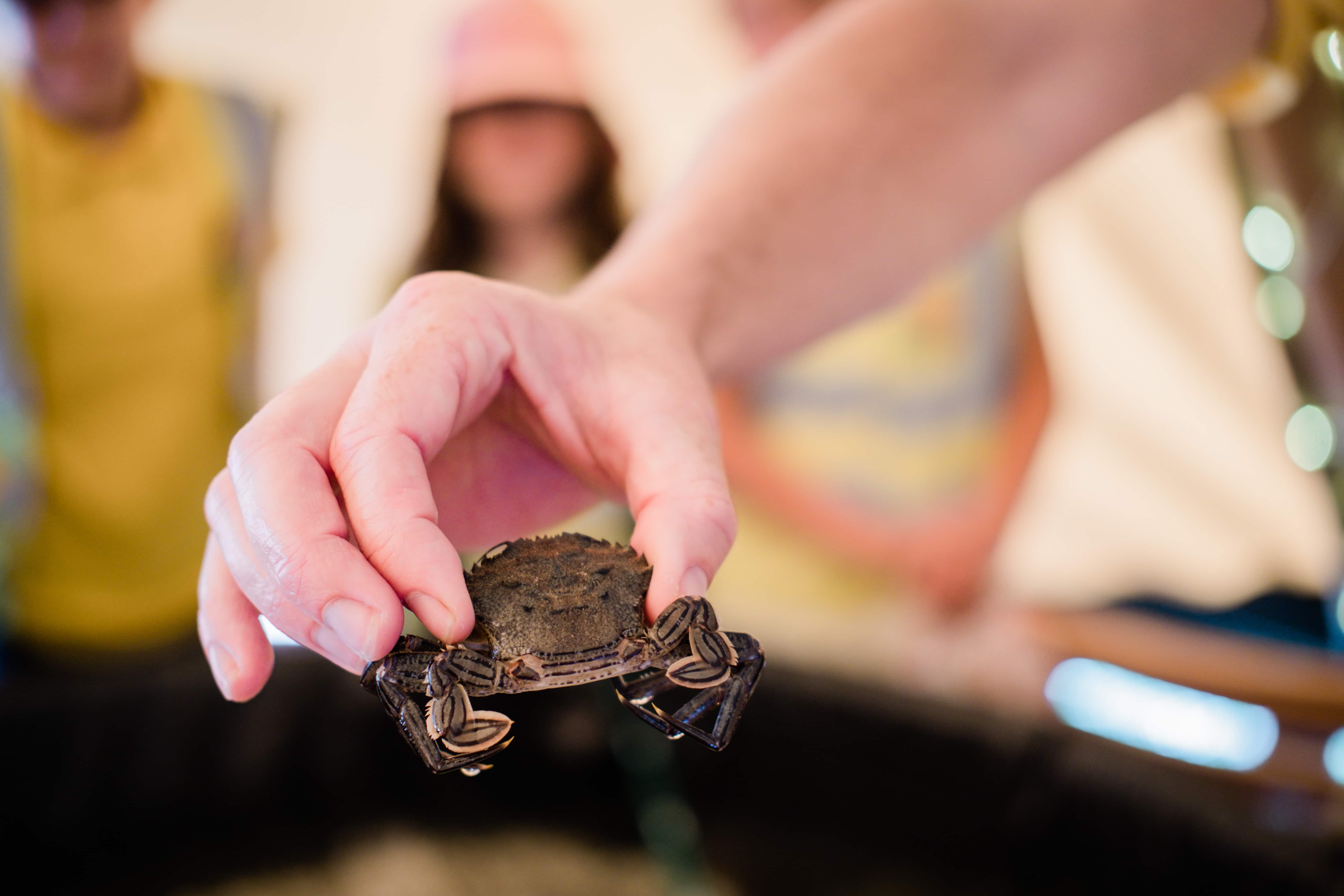 Join us at the Museum as the Rock Pool Project offer guidance on the best ways to explore rock pools and identify the creatures you discover. See what mini-monsters and curios creatures you can find.
Make and Take
Monday 25 – Sunday 31 May
Our May half term Make and Take is a monstrous one. Unleash your crafty side as we create creatures that will send shivers down the spine of any hardened sailor.
Trail
Monday 25 – Sunday 31 May
Mini-monsters are hiding in the Museum, but can you find them all? Search high and low, far and wide, find out where the beasts reside! Uncover them all to claim your prize.
What else is on this May half term
Saturday 23 & Sunday 24 May
With awesome demonstrations and games, learn the techniques that can help keep you safe in the water and discover more about the RNLI's important work.
North South Theatre's Canvas and Rum
Thursday 28 – Saturday 30 May, 7.30pm
Following a disturbance at Bells Court, an old shell-backer leaves his home in Falmouth for a new life at sea. He finds himself the leader of a gang of hardened sailors and hungry fisherman, all desperate for the next catch – and their next tot of rum!
What else is here?
Explore 15 galleries over five floors, jump aboard boats, climb the 100-foot Lookout Tower, meet boat builders in the Boatbuilding Workshop, go underwater in the Tidal Zone, uncover ocean adventures and survival stories and sail miniature boats on the waterfront Boat Pool.
It's free!
Mini-Monsters of the not so Deep and the RNLI Water Safety Weekend is FREE as part of the Museum's annual admission fee. Pay once and get in free for a year. Please note, there is a charge for Canvas and Rum tickets.
What else is on this spring and summer?
Watch to see what else we have on at National Maritime Museum Cornwall this spring and summer.