From a terrifying Feegee mermaid to the spindly legs of a giant sea spider there are plenty of strange and wonderful things to see in Monsters of the Deep. Below we explore our top seven reasons to dive into the mysterious world of the deep sea.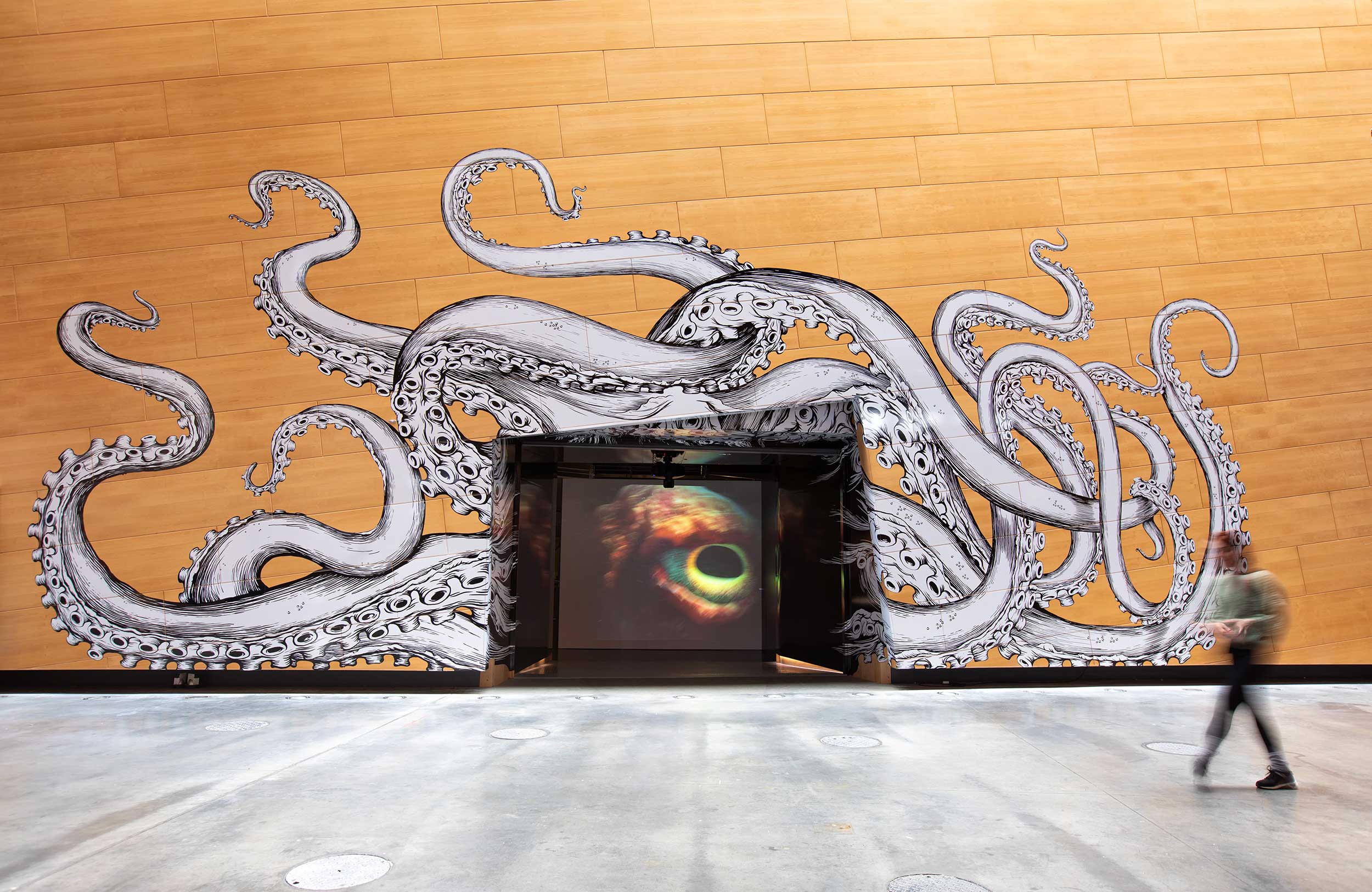 Come face to face with a kraken
Before you even set foot into the Monsters of the Deep exhibition you're confronted with the looming eye of a terrifying monster. Are you brave enough to walk past the beast?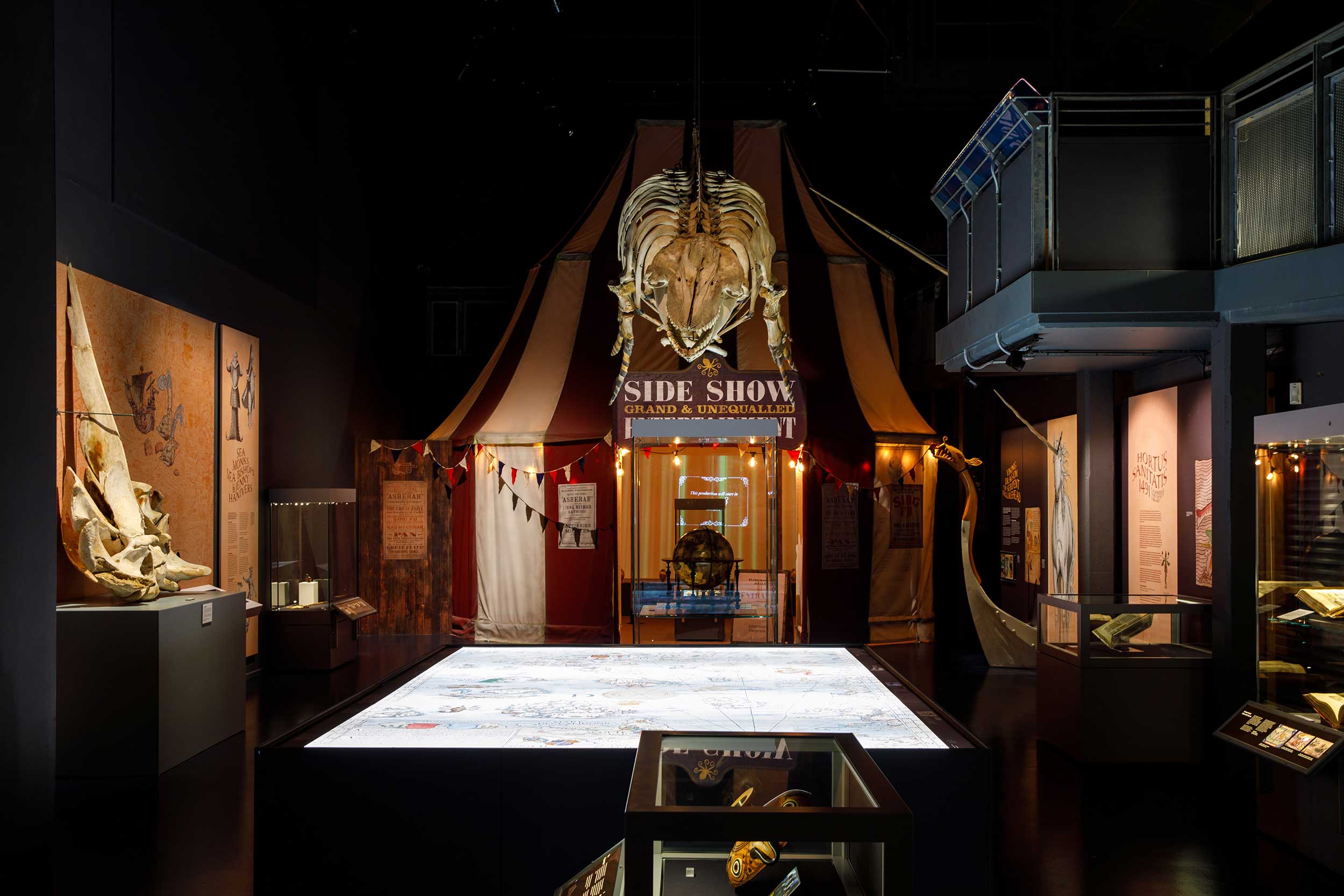 Enter the medieval mind
Enter the mind of our ancestors and discover why they believed sea monsters are real. The skeleton of a killer whale and the skull of a fin whale provide all the evidence they would have needed to explain the existence of strange and other worldly monsters.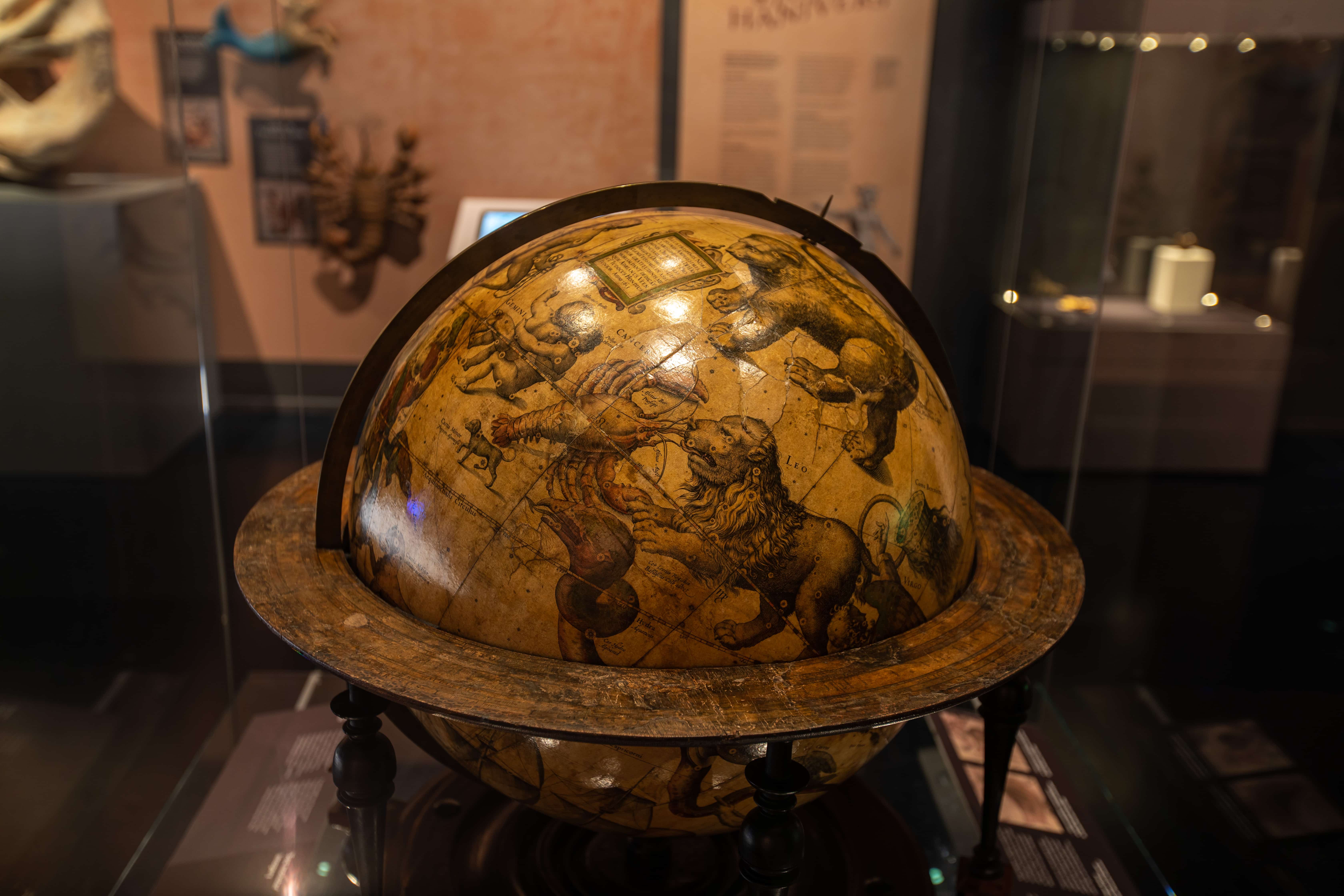 Uncover internationally important objects
From the most intricately detailed celestial globes, the 15th century Hortus Sanitatis and items from the actual HMS Challenger voyage, Monsters of the Deep is crammed with objects that are influential and significant to our understanding of the natural world.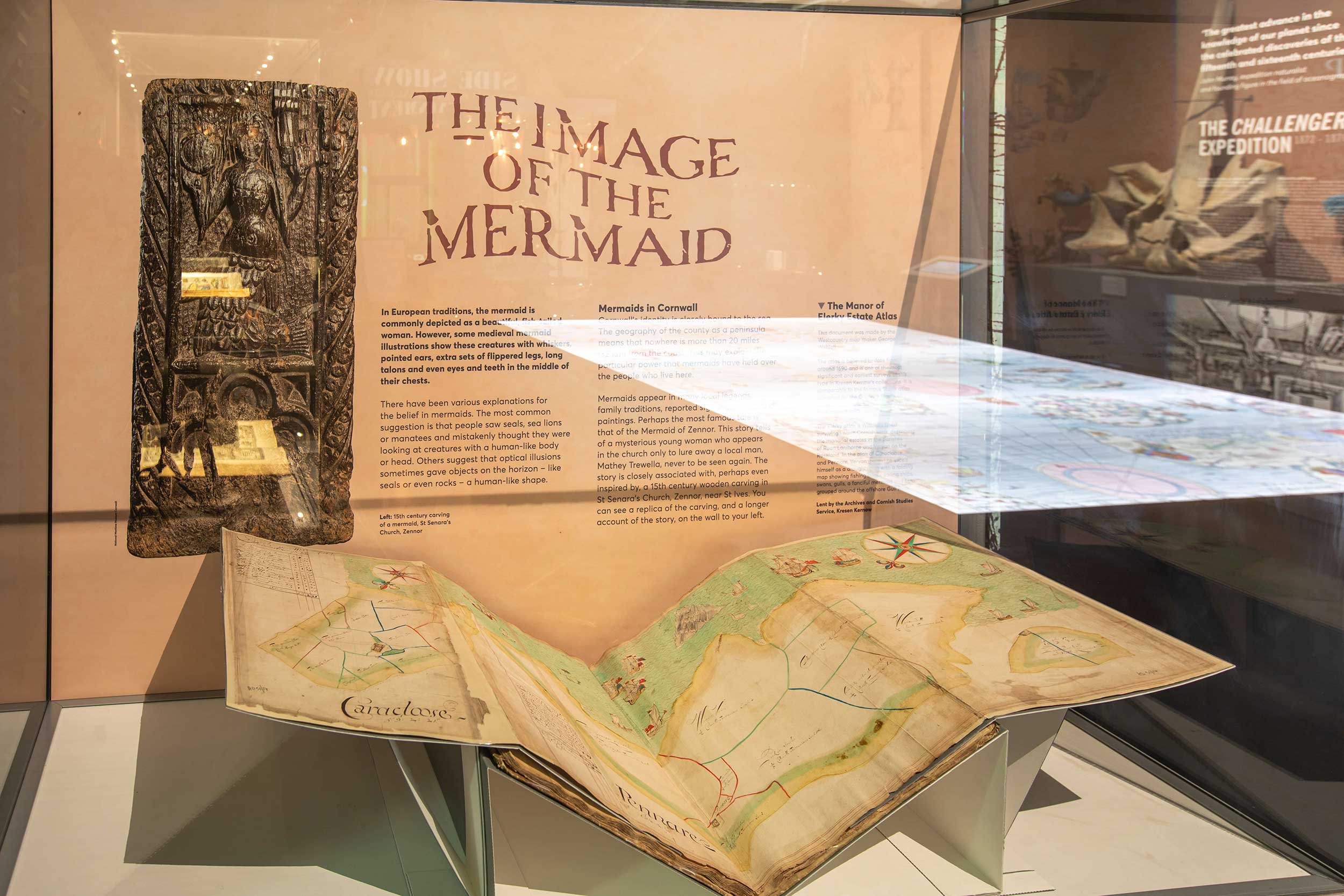 Discover mermaids
Roll up, roll up, roll up – head inside the sideshow and discover a magical mermaid. See how the skeleton of a manatee, with its long, delicate fin bones, led people into believing in mermaids. Spot the drawing of a mermaid on the Elerky Atlas, a Cornish map of Veryan and Ruan Lanihorne, and find out more about the mermaid of Zennor.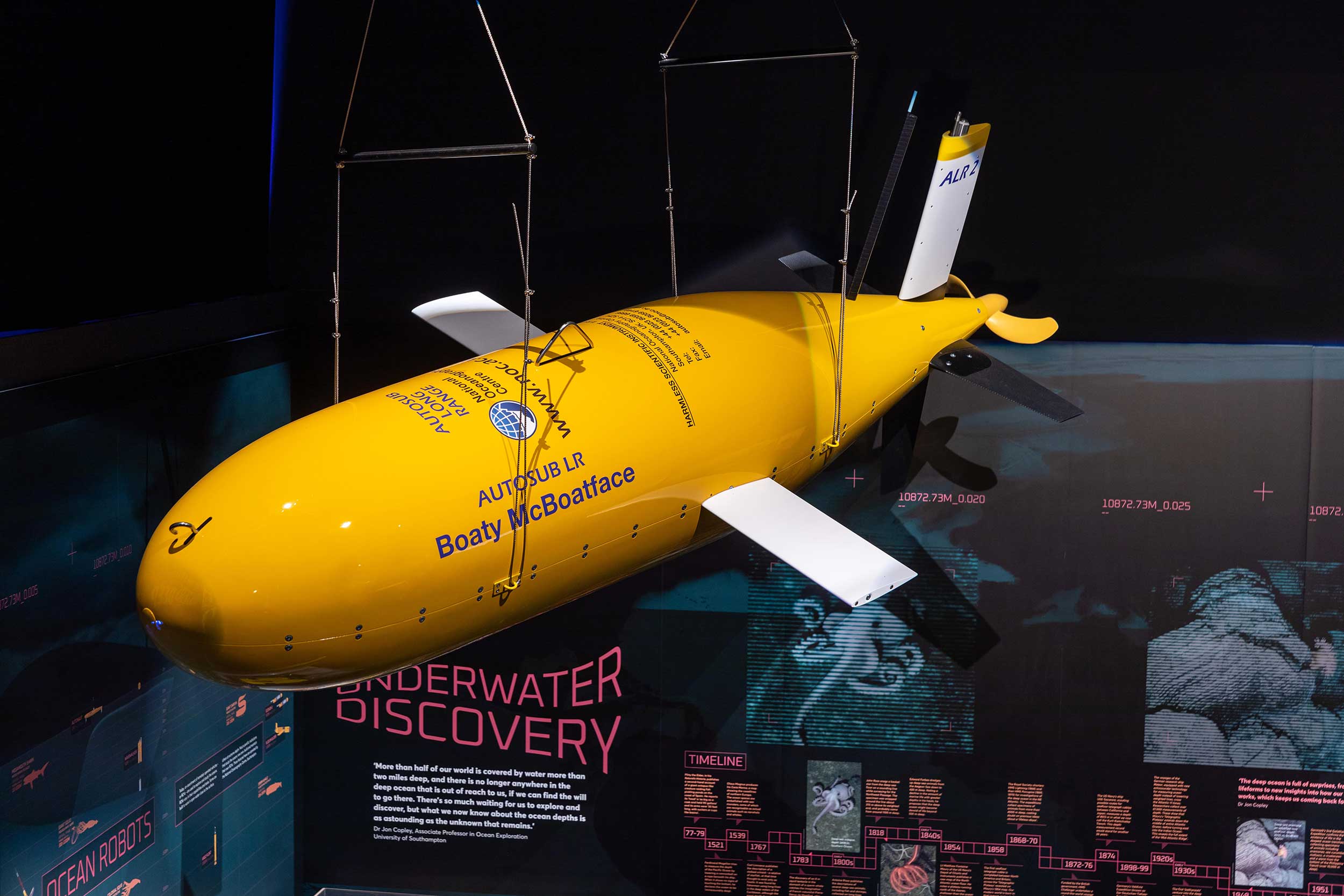 Delve into modern day deep sea discovery
We couldn't discuss modern day deep sea discovery without mentioning Boaty McBoatface – whilst the real Boaty is being used to carry out important research a replica is on display here. Explore the most important modern day discoveries, all contrasted with the story of the Crytozoologists, a group of people who firmly believe in the existence of sea monsters.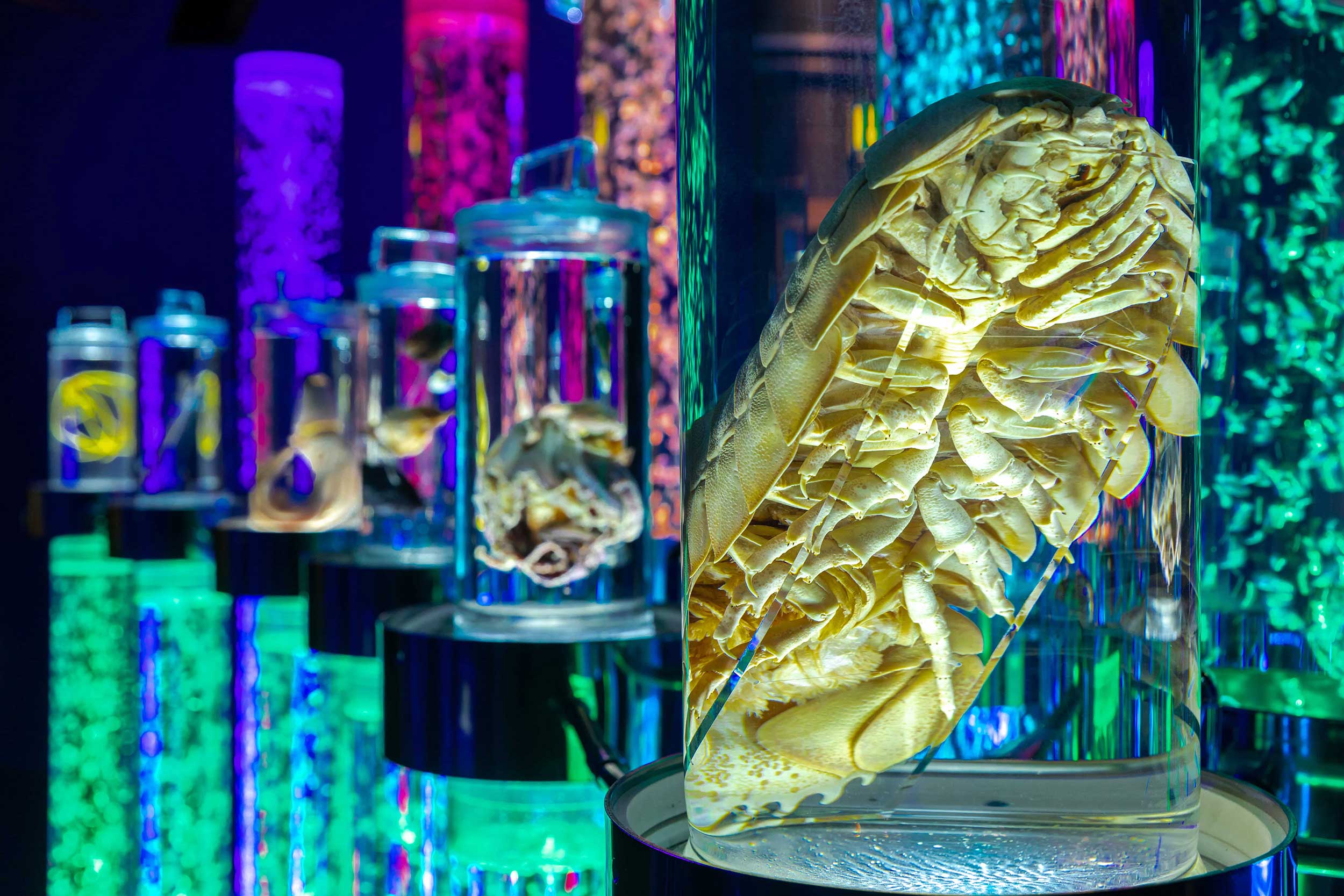 Meet the real monsters of the deep
The Discovery Collection consists of thousands of deep sea specimens used to help further our understanding of life below the waves. On top of colourful bubbling tubes sit 12 exciting but gruesome specimens – it is here you'll meet the real Monsters of the Deep.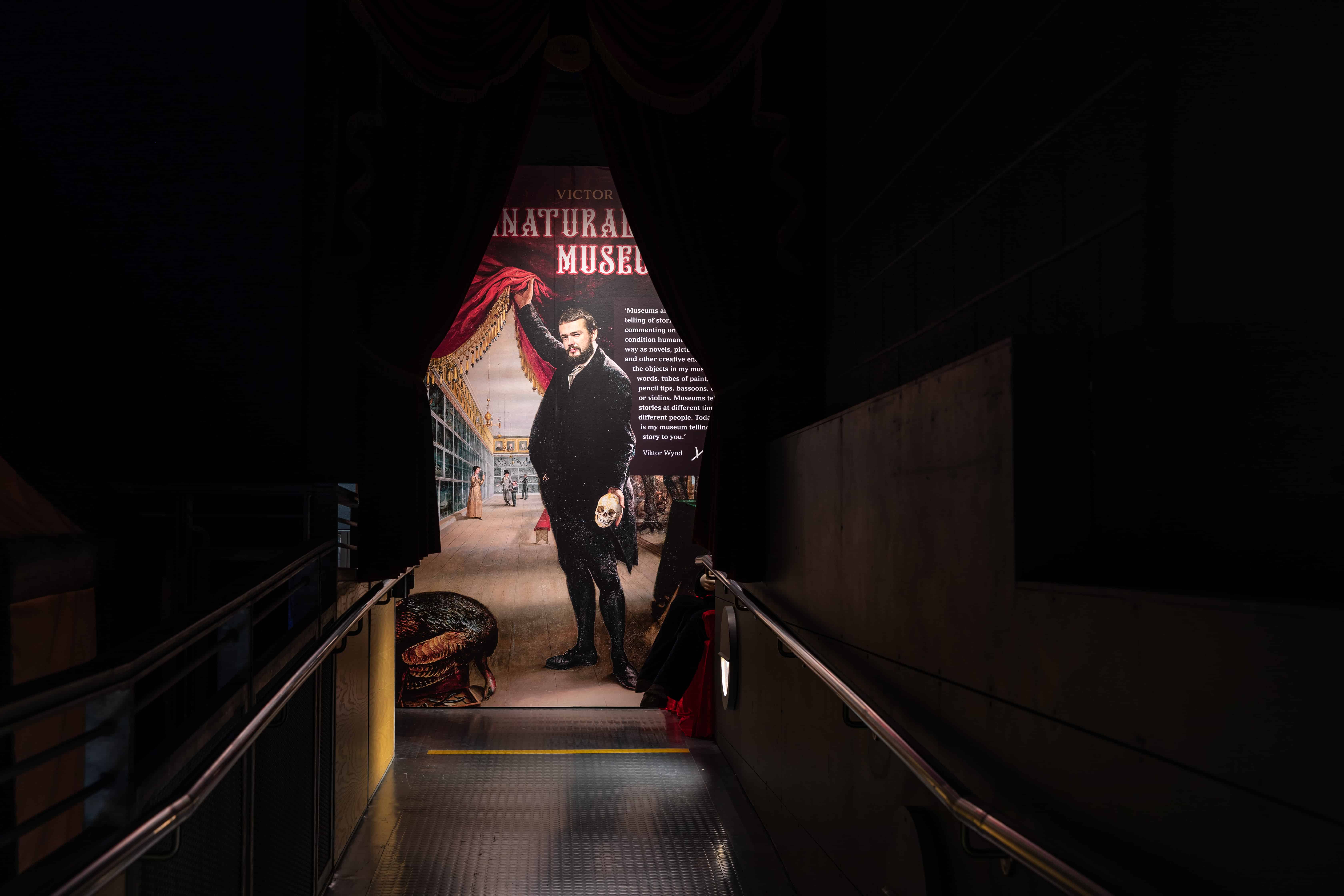 Enter the strange world of Viktor Wynd
Pull aside the red velvet curtain and enter the magical world of Viktor Wynd's UnNatural History Museum. Here truths and lies swap and change, and you're never sure what is real and what isn't.
Monsters of the Deep runs until Sunday 8 January 2023.