One of the best days out for families this summer awaits at National Maritime Museum Cornwall. This year's exciting events programme features an unmissable interactive pirate theatre show where no two performances are the same.
Aspiring buccaneers can get kitted out at our pirate-themed Make & Take workshop, and all the usual Museum highlights ensure there's something to inspire the imaginations of all ages. Here's a look at what you can look forward to.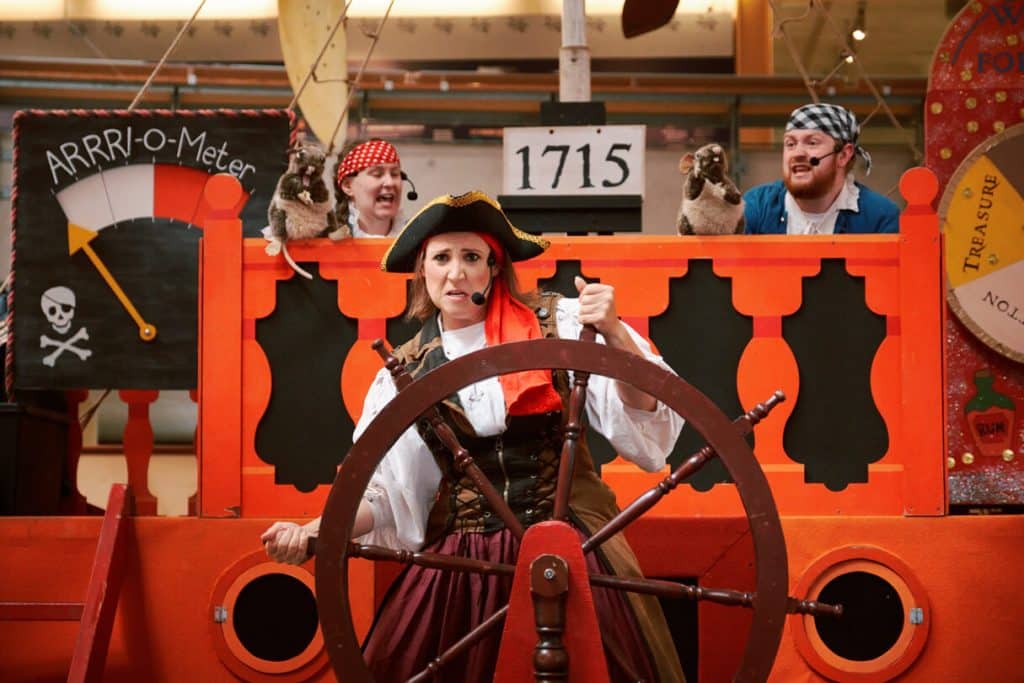 A Pirate's Life For Me!
This fun-filled interactive theatre show explores the lives – and possibly deaths – of the Caribbean's most notorious pirates. The talented team at Illyria have pulled out all the stops to create an outstanding show where you, the audience, get to decide what happens!
Packed full of thrills and laughs, A Pirate's Life For Me! runs four times a day throughout the summer, and the show is never the same twice. Better still, it's free as part of the Museum's admission fee. Are you excited? We certainly arrr!
Pirates
Our latest blockbuster exhibition explores the fascinating world of pirates. Venture beneath the surface and decide for yourself whether these lovable rogues were heroes of their age or nothing more than callous cut-throats.
One thing's for sure, the image of pirates has become embedded in our culture ever since, be it in film franchises, video games or books. Learn how Robert Louis Stevenson's classic Treasure Island shaped the pirate stereotype we know today, and how it continues to evolve through expansive digital worlds like that found in the acclaimed online adventure game Sea of Thieves.
What's more, you'll uncover clues to a long-lost pirate treasure said to be buried among the cliffs of Cornwall…
Get Creative at Make and Take
Monday 24 July – Sunday 3 September, 12.30pm – 3.30pm.
Get ready for the high seas by creating all the swashbuckling accessories you need to become a true pirate – from hats to cutlasses, beards, parrots, and telescopes. You can take your creative treasures away with you too!
During Falmouth Tall Ships (August 14-20), we'll be running a special version of Make & Take where you can build your very own Tall Ship.
Skull Island Play Zone
Hoist the Jolly Roger and become a pirate for the day at the Skull Island Play Zone. Climb the island fort, captain the crew from the quarterdeck, and keep watch for mischievous intruders. Should anyone infiltrate the pirate barracks – make sure they walk the plank!
Keep your eyes peeled on the trail
Saturday 22 July – Sunday 3 September
Six cheeky seagulls have stolen our pirate supplies and hidden them in the Museum. Now we need your help! Please keep your eyes peeled for seagulls with the following stolen items: pirate hat, cutlass, pirate flag, treasure map, and a telescope. If you manage to find them all, you'll earn yourself a prize.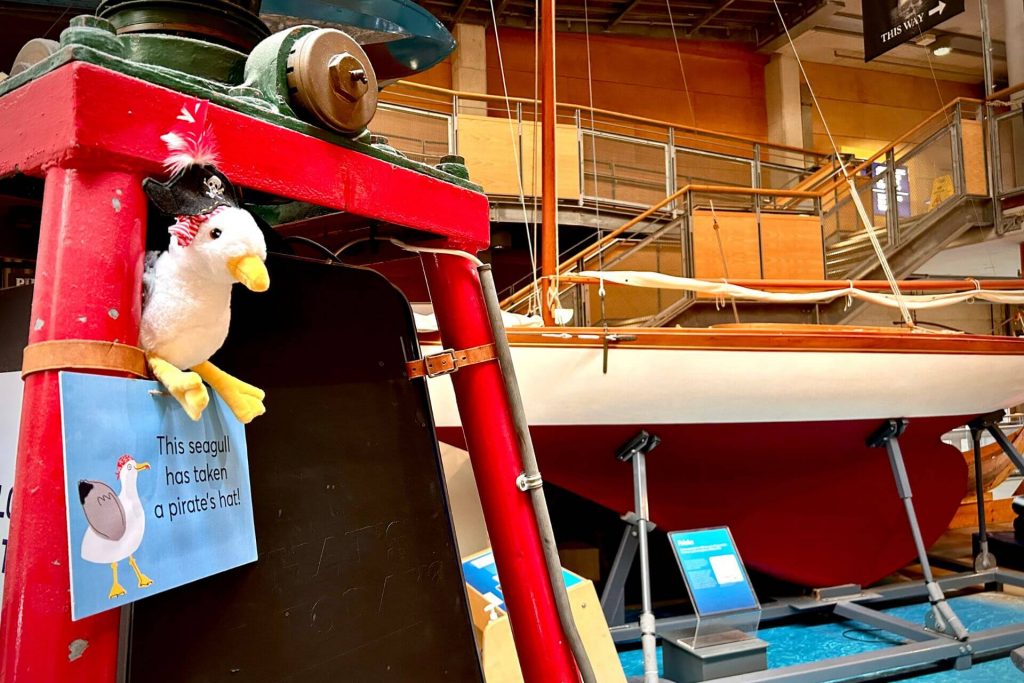 Become an RNLI hero
The RNLI plays a crucial role in safeguarding all who enjoy our magnificent coastline. You can learn all about their work and picture yourself in their shoes at our RNLI Rescue Zone. This interactive exhibition puts your beach safety knowledge to the test and charts the RNLI's compelling history. You can even climb aboard a real RNLI quad bike, inshore rescue boat, and rescue watercraft.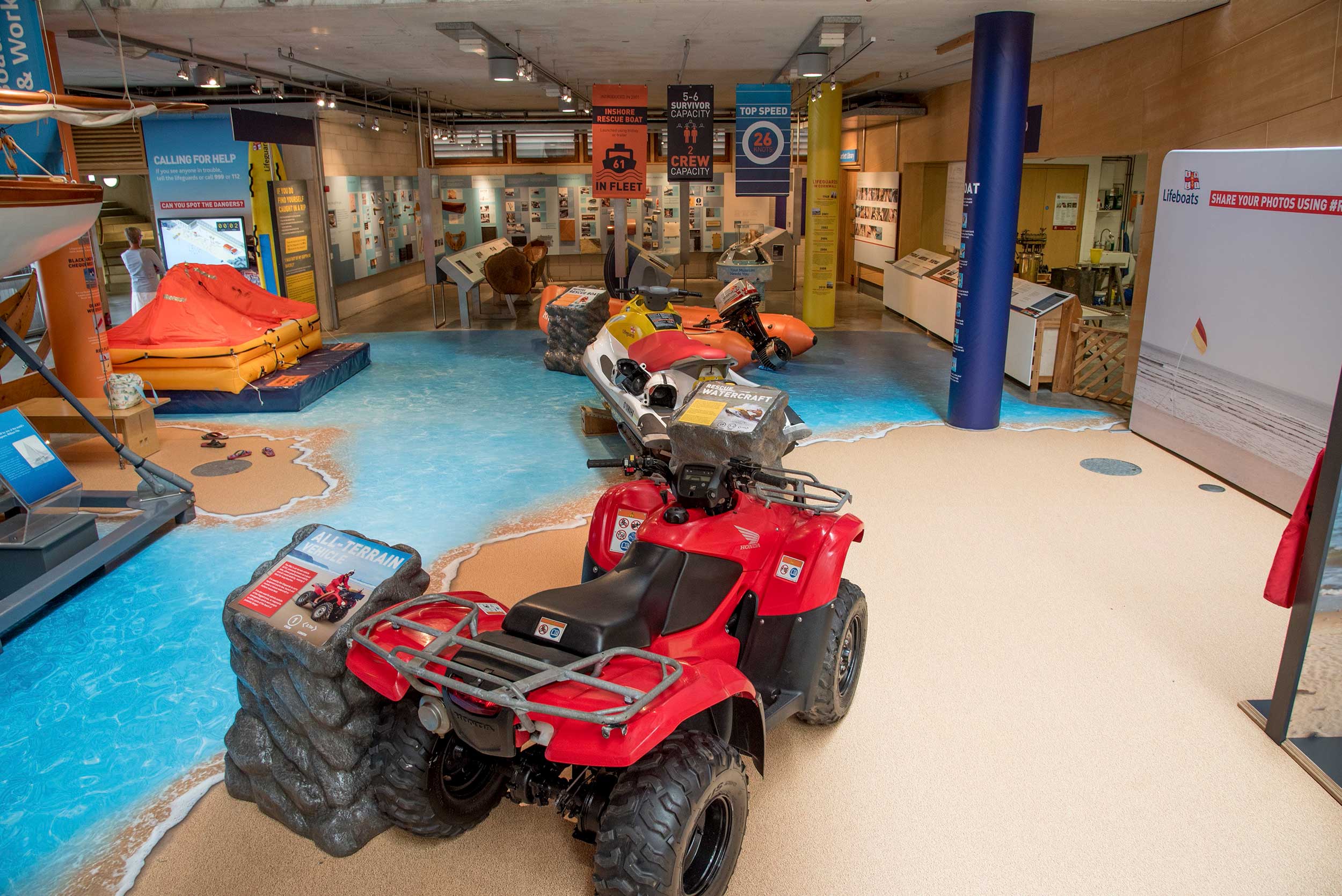 Go underwater
Descend below sea level – without getting wet – in our Tidal Zone. The large underwater windows allow you to get up close with the mesmerising sea life of Falmouth Harbour. Who knows what you will you spot?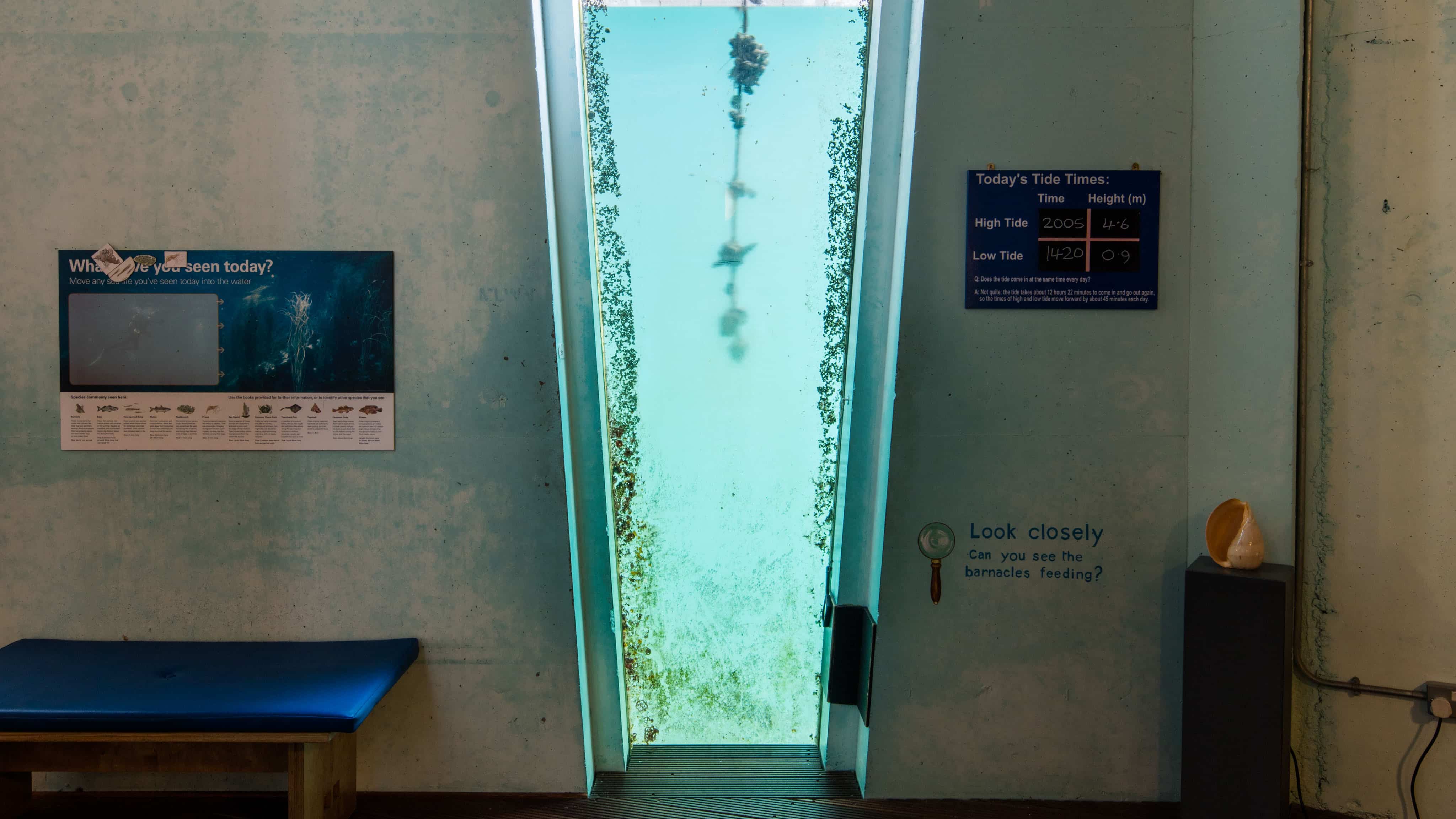 Above the harbour
Climb to the top of our 100-foot tower, where The Lookout enjoys panoramic views over the beautiful harbour and beyond. You'd be hard-pressed to find a more impressive vista of Falmouth and its maritime activity.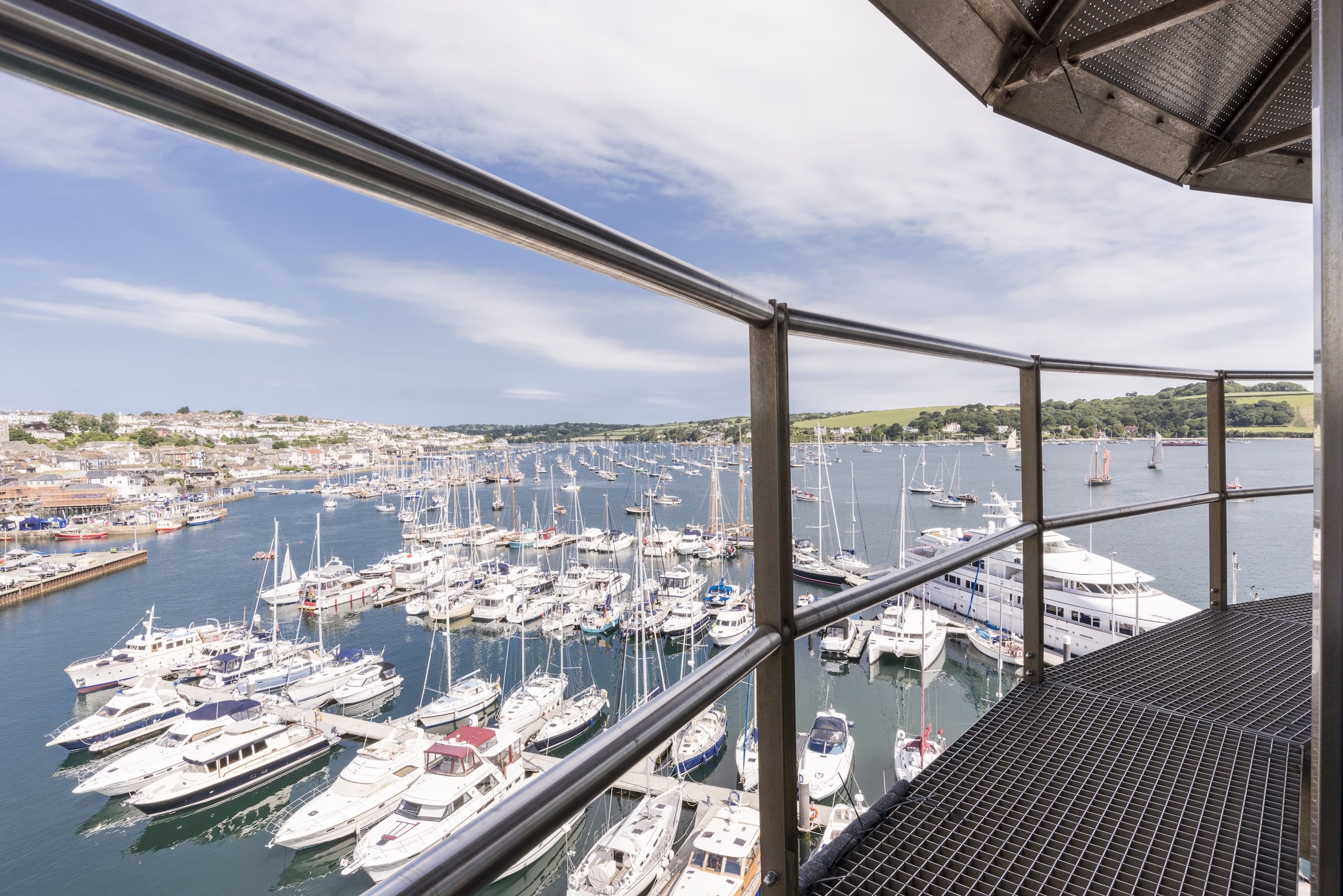 Sail a remote controlled boat
Take the helm of a remote-control sailboat and race against other vessels in the Boat Pool. Can you manoeuvre your sailboat from one end of the pool to the other, through harnessing the power of the wind? Watch-out for other vessels and obstacles along the way.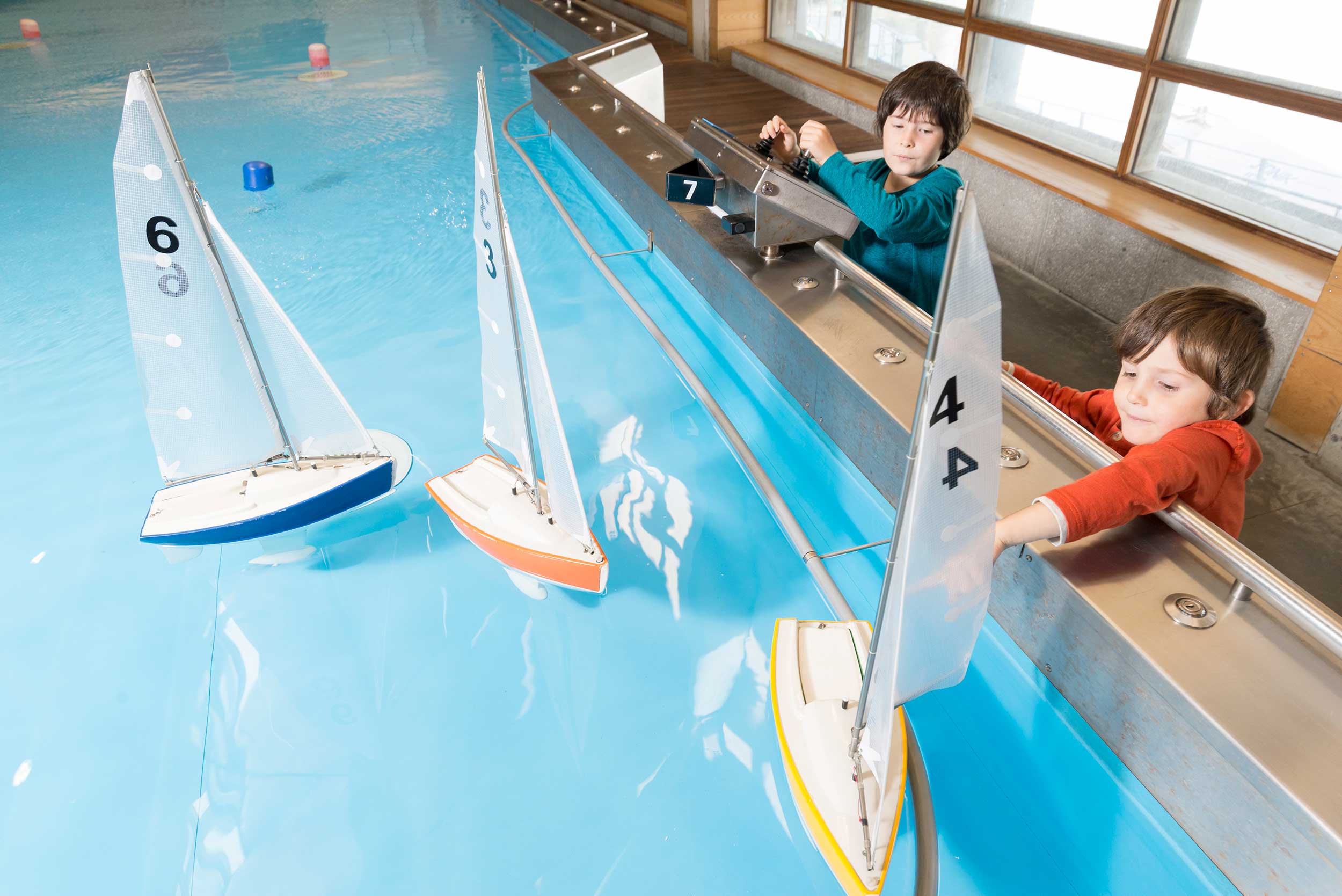 Relax in our scenic café
Our Waterside Café boasts one of the most spectacular views over Falmouth Harbour and the restful Carrick Roads sailing waters. Enjoy a post-exhibition pit-stop and treat yourself to a hot drink, pasty, or slice of something sweet. There are fun pirate-themed colouring sheets and treasure chest lunch boxes for the little ones, too.