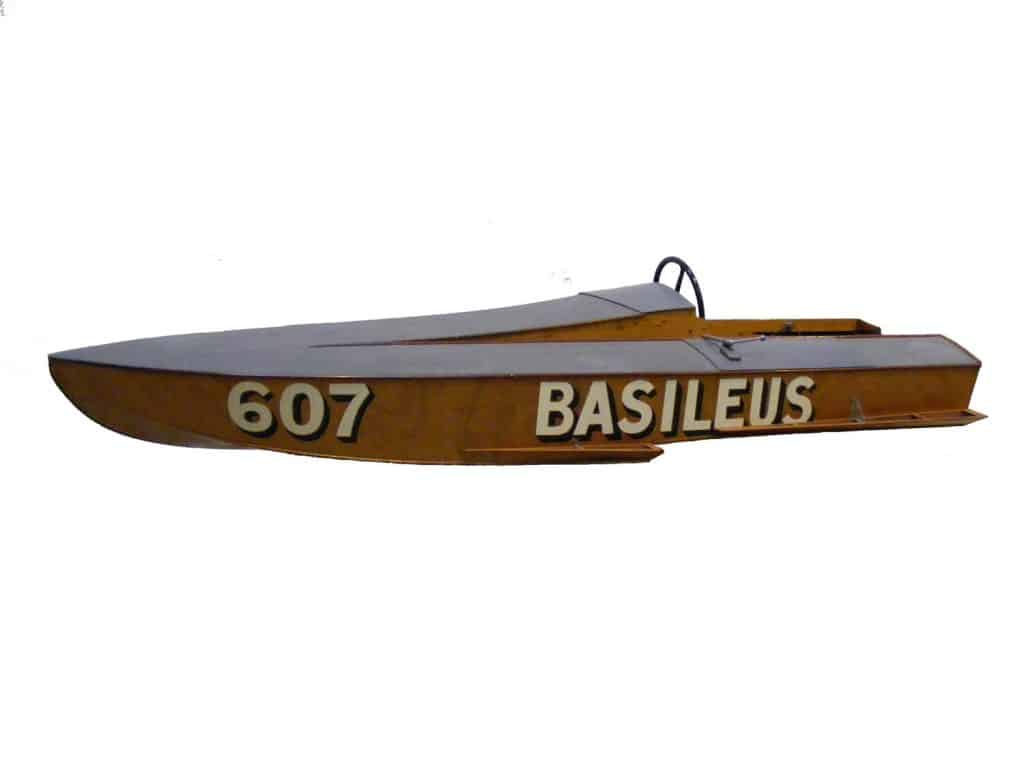 During the early part of the 20th century, post-war Britain was pursuing high speed technology.
Between 1922 and 1936, for example, Sir Malcolm Campbell broke no less than twelve land speed records in a series of increasingly powerful cars.
In 1929 at the Miami Regatta Sir Henry Segrave became the first Englishman to beat Gar Wood's Miss America VII in a two day race. Wood, who had failed to finish the first heat after mechanical difficulties, thrashed Miss England on the course but failed to take the overall prize.
Fred Cooper, who designed the hull for Miss England and Miss England II, introduced Segrave to Michael Willcocks who became his riding mechanic. Segrave died in 1930 on Lake Windermere while trying to break the World Water Speed Record aboard Miss England II. Willcocks, who was with him at the time, survived with a fractured spine but he recovered and went on to race again.
Fred Cooper designed a number of famous power boats, including the first in the series of Bluebird boats known as K3, for Sir Malcolm Campbell, which broke the World Speed Record on two occasions during the 1930s.
Against this backdrop the rich man's sport of hydroplane racing was developing fast. In 1932 Mr J King, owner of a Bristol tugboat company, commissioned Fred Cooper to design a small boat to be powered by a 350cc Johnson B-Class outboard engine – Basileus – built by Primmer and Snook near Southampton.
The only occasion on which Basileus raced was at the 100 mile event on the River Bann in Northern Ireland. She was driven by Michael Willcocks, who came third. Still recovering from his fractured spine Willcocks used as his seat a wicker chair, obtained from the ill-fated Miss England II.