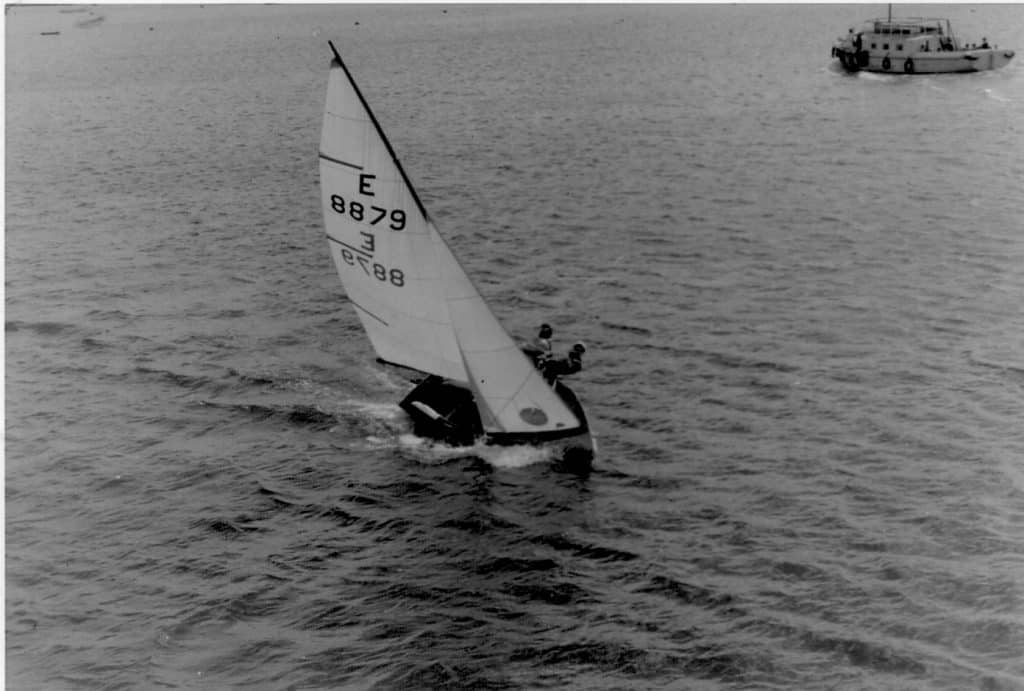 On January 9th 1956 two Enterprise Dinghies crossed the Channel between Dover and Calais in the middle of the night.
 This remarkable achievement rocked the sailing world and brought international recognition to the designer Jack Holt. Both these dinghies are now in the Museum's collection.
Jack Holt (1912-1995) was born into humble stock. The son of a panel beater, his love of boats and sailing was encouraged by the author AP Herbert and Jack eventually joined the local Sea Scouts, where unfortunately, his love of speed led to him being banned.  Throughout the 1920s and 30s Jack continued to develop his ideas and enjoyed a number of sailing successes; however, his talent as a boat designer was still largely overlooked because the sailing society was still rife with elitism.
Fortunately in the mid 1940s Jack met the young American businessman and keen sailor Beecher Moore. As they competed against one another, Beecher recognized Jack's talent but was appalled at the way society refused to give him the respect he deserved.  Together they formed a powerful relationship utilizing Jack's talents as a designer and builder and Beecher's skills as business man and promoter.
In 1955, the newspaper the News Chronicle decided it was going to encourage the public to get sailing and sponsored Jack to design a new class of boat that would not only be cheap but also easy to own and use; this boat was of course the Enterprise.  Thanks to Beecher's promotional skills the News Chronicle gave national coverage to the ground-breaking sea-trials and from there the little dinghy never looked back.
In 1956 the kit cost £65 or about the price of a TV set; a ready made version could be bought for £107. It was designed to be built by the amateur in an improvised work-space such as a garage or shed and required tools no more specialist than a screwdriver, a hammer, a small saw, a plane and a chisel.
Jack and Beecher used marketing skills, up to date technology and the media to create a boat that was and still is much loved.
On the occasion of the 50th anniversary of the design in 2006 the original cross-channel trip was recreated, though this time the boats sailed in both directions. In recent years the design has experienced something of a resurgence in popularity and remains actively sailed and competed in a number of countries.
Designer: Jack Holt
Builders: Several
LOA: 4.04m
Beam: 1.62m
Draught: 0.9m
Sail Area: 10.7m²
Sailing weight (no crew): 124Kg