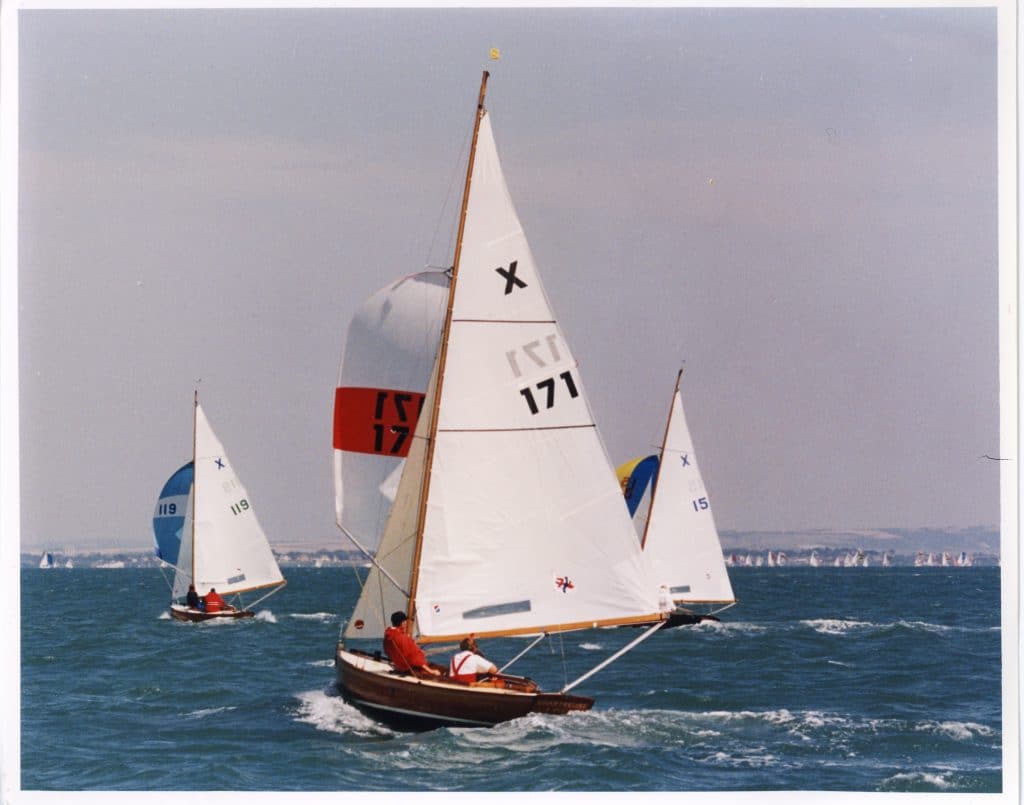 Mistletoe is the first boat of one of Britain's oldest one-design classes. She helped to establish what has become a fundamental concept in small boat racing.
One-designs first appeared in the 1890s. The term refers to classes where the boats are as identical as possible so that the sailor's skill wins the race rather than the design of boat.
Until that time, the idea of one boat resembling another too closely was thought to kill the progress of design. Serious racers built new boats almost every year so they didn't race with an outdated design, which made sailing a very expensive sport.
One-design classes removed the need for participants to continually replace their boats. This made sailing a more affordable sport. People also found that they provided extremely good competition – the boats were so closely matched that there were often nail-biting seconds between them at the finish.
Mistletoe owes her existence to a group of motor boat enthusiasts who wanted to provide affordable one-design racing under sail for members and guests of their club.
In 1909, the Motor Yacht Club (MYC, now Royal MYC) commissioned Alfred Westmacott to design a one-design keelboat class. The first boat was Mistletoe – an attractive, seaworthy boat suitable for the tidal waters of the Solent.
The MYC ordered a further four boats in 1910 and a sixth in 1912. They were later given names beginning with the letter M; Mistletoe, Mayfly, Mischief, Merrymaid, Madcap and Mavis. Racing began in 1911 and the boats were instantly successful and much admired at a time when one-design sailing was in its infancy.
In 1921, they officially became the X class or X one-design, by which time the concept of the one-design had taken firm root all over the country. Most clubs adopted a unique design, but the XOD was a suitable and popular enough boat to be adopted by several other clubs on the south coast.
Mistletoe was presented to the National Maritime Museum in 1974.
Designer: Alfred Westmacott 1909
Builder: Woodnutts, Isle of Wight
Length: 20ft 8ins
Beam: 6ft
Draught: 2ft 9ins