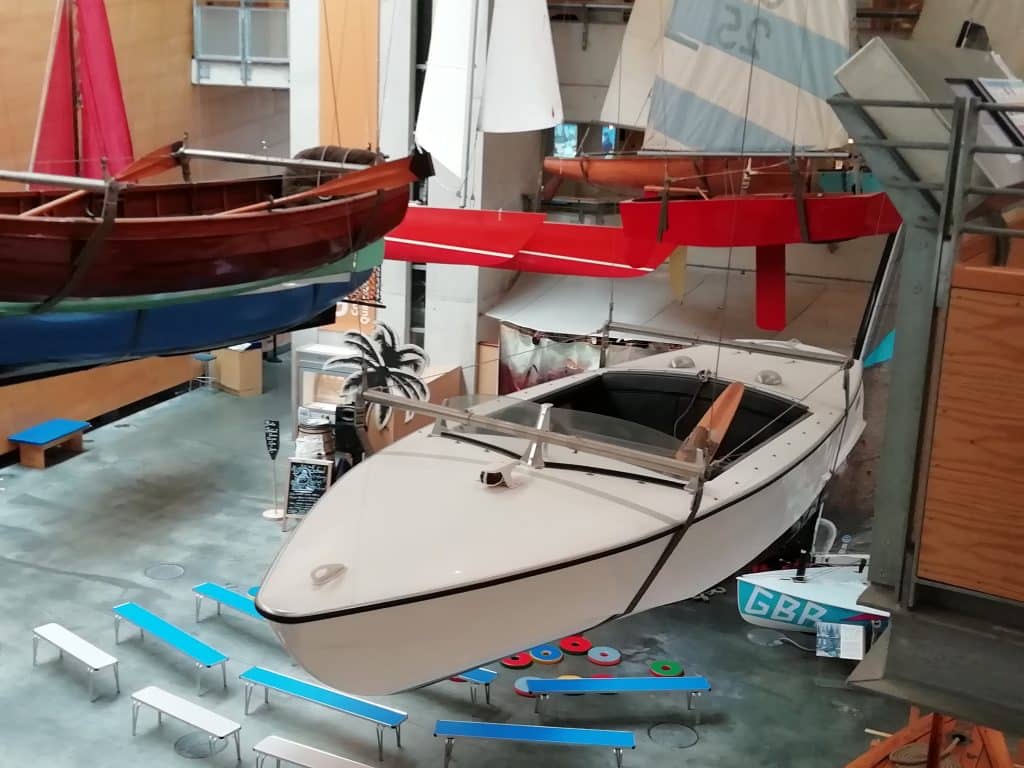 Albatross Marine was founded by two ex– Fleet Air Arm pilots, one of whom was the son of the managing director of Rolls Royce.
The Albatross was the first class of speedboat to be produced in quantity, in this country, after World War II. They were used for a variety of leisure activities including water-skiing and racing. Some were owned by famous people including Brigitte Bardot, Prince Rainier, and the Duke of Edinburgh, who used his as a tender to the Royal Yacht.
The first Mk I's were 12ft long, with a centre cockpit for two, a sealed bow compartment, which would keep the boat afloat if it was swamped, and the engine in an aft compartment. Power was derived from a ten horsepower Ford 100E unit which had been used in vast quantities to power military equipment and, later, Ford cars.
The boats were light and easy to tow on a road trailer. They were also fitted with a lifting eye, which enabled them to be carried and launched from a motor yacht
These early boats had a small gearbox to go astern, but it proved unreliable and was removed. Subsequent engines were connected directly to the propeller shaft, which meant that once the engine was turning, the boat was moving forwards. This called for some quick reactions on the part of the driver, especially when approaching or leaving a berth.
The engine was fresh water cooled to prevent corrosion from sea water, using exterior tanks on the bottom of the hull to provide cooling, and the existing engine pump to circulate the water. Engine mounts were Ford stock items, and the steering wheel was from a Ford Zephyr.
As the Albatross developed the MkII was born, with a bigger engine, either a Ford 122e or a Coventry Climax, developing 82 bhp, which could produce a maximum boat speed of about 40mph.
The demise of the Albatross was almost inevitable: with cheaper, mass produced fibreglass boats coming on to the market there was no room for expensive aircraft style manufacturing processes.
The Museum's example, "Continental", is the four seater version, and is on loan from Merseyside Maritime Museum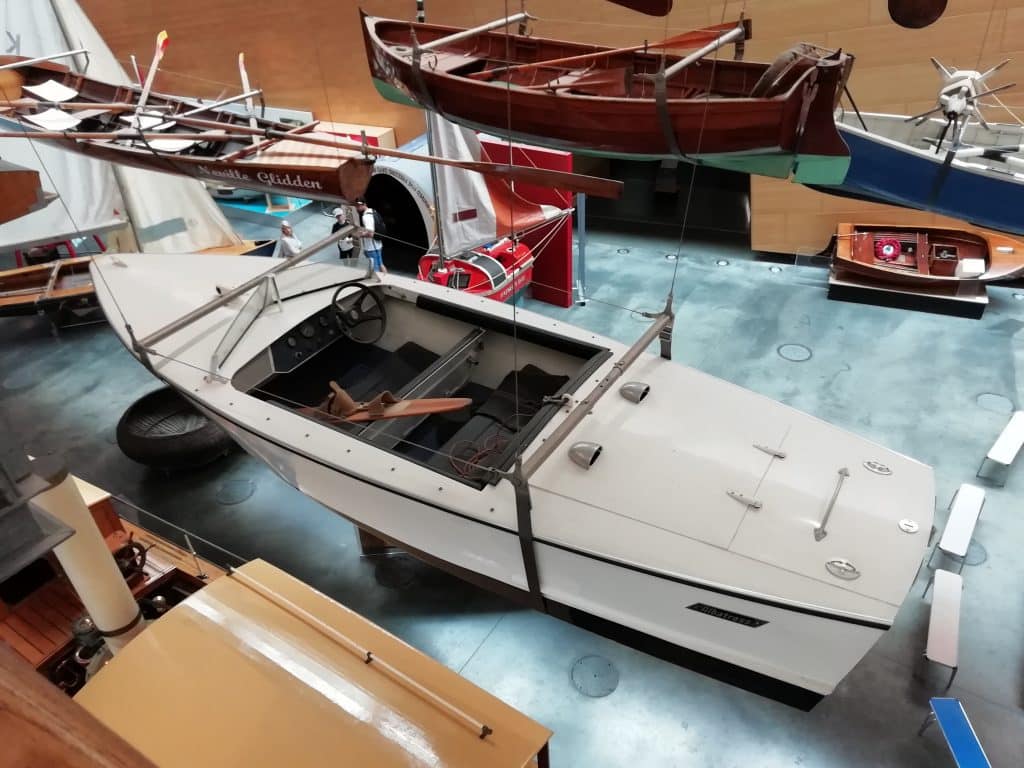 Statistics
Name: Albatross Mk II Continental
Builder: Albatross Marine Ltd, Great Yarmouth, Norfolk, England
Length 15' 3" (4.6m)
Beam 4' 11" (1.5m)
Draught 1' 3" (0.4m)
Construction: riveted aluminium alloy
Engine: Ford 122e or Coventry Climax
Direct drive: no clutch or gearbox
Max speed: approx 40 mph
Fuel consumption: 1.5 galls/hr (5.7ltrs/hr) at 3000rpm, 3 galls/hr (13.6 ltrs/hr) at 5000rpm