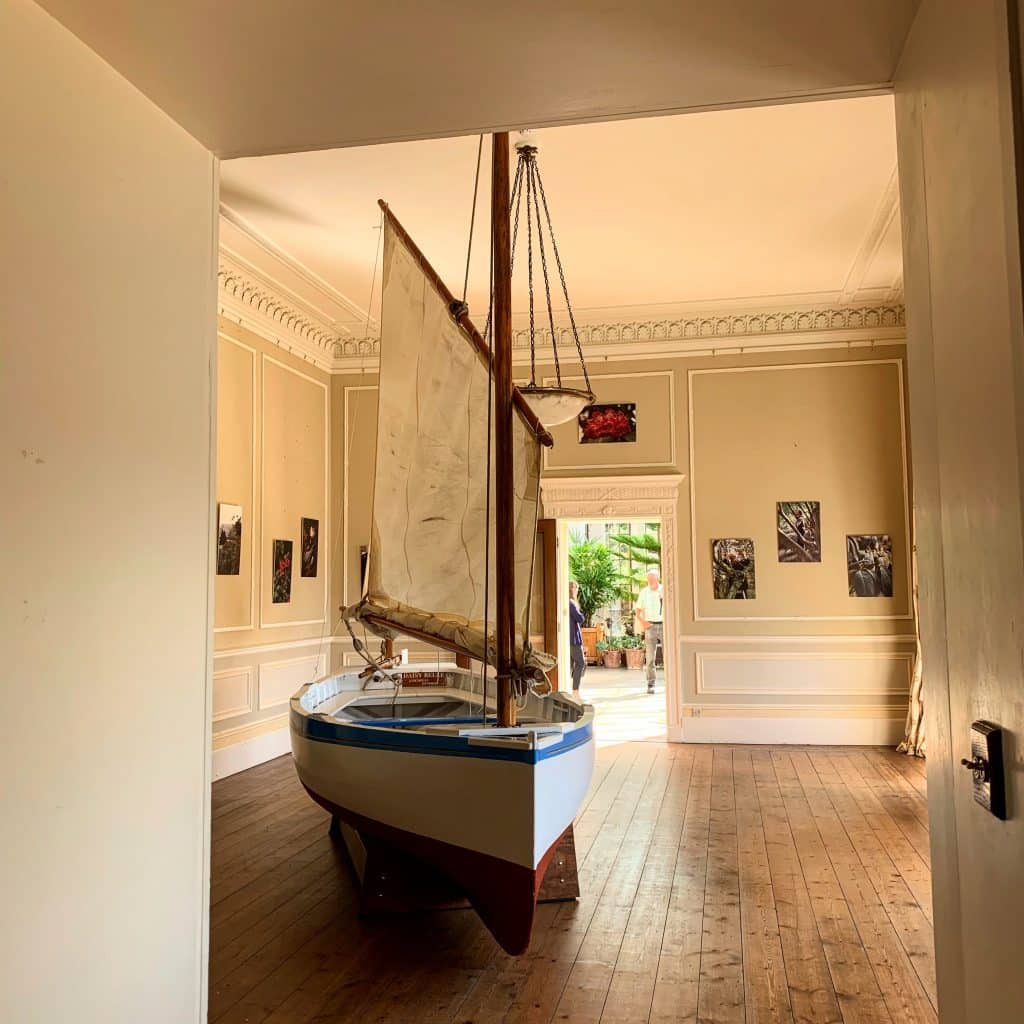 Daisy Belle began life racing and fishing around Falmouth before retiring to more leisurely use.
Built by William Brabyn at his Calenick Creek, Truro Yard around 1885, her name was inspired by the 1890s popular song 'A bicycle built for two'. She remained in the ownership of the Nicholls family until the museum acquired her in 2001.
She was found to be remarkably fast, and a racing report from Mylor regatta in 1913 shows her as having come second in the cruisers under 18ft class. She was also very quick to go about, but that operation required the shifting of large amounts of ballast between the leeward and the windward sides.
In the 1950s Daisy Belle was discovered in a sorry state of repair in a Falmouth creek, and was nearly cut up to make a garden seat. Fortunately the family member concerned had second thoughts so she was repaired and altered. The rig, already previously converted from her original lug and mizzen to gunter, was converted again to bermudian, a steel centreplate was added, and a centreplate box was built to house it. At some point a foredeck and side decks were also added.
When the Museum acquired Daisy Belle the decision was taken to remove all non-original material and restore her to her former configuration and rig. The decision was also taken to make her part of the Museum's historic floating collection.
She was restored as closely as possible to her original form under the expert guidance of local boat builder Ralph Bird, before his death in 2009.
The fore and side-decks have been removed, as has the centre plate and box. Broken and rotten ribs have been replaced with ones more characteristic of boats from the Fal, and her rig has been restored to the original lug and mizzen form.
It is hoped that, as long as her conditions permits, during the summer months Daisy Belle will be seen both on the Museum pontoon, and making guest appearances at local regattas.
Dimensions: LOA 14ft 6ins; beam 5ft 10ins; draft 1ft 6ins
Designer and builder: Joseph Brabyn
Year of build: c.1885
Original owner: Joseph Nicholls (b.1874)
Rig: lug and Mizzen