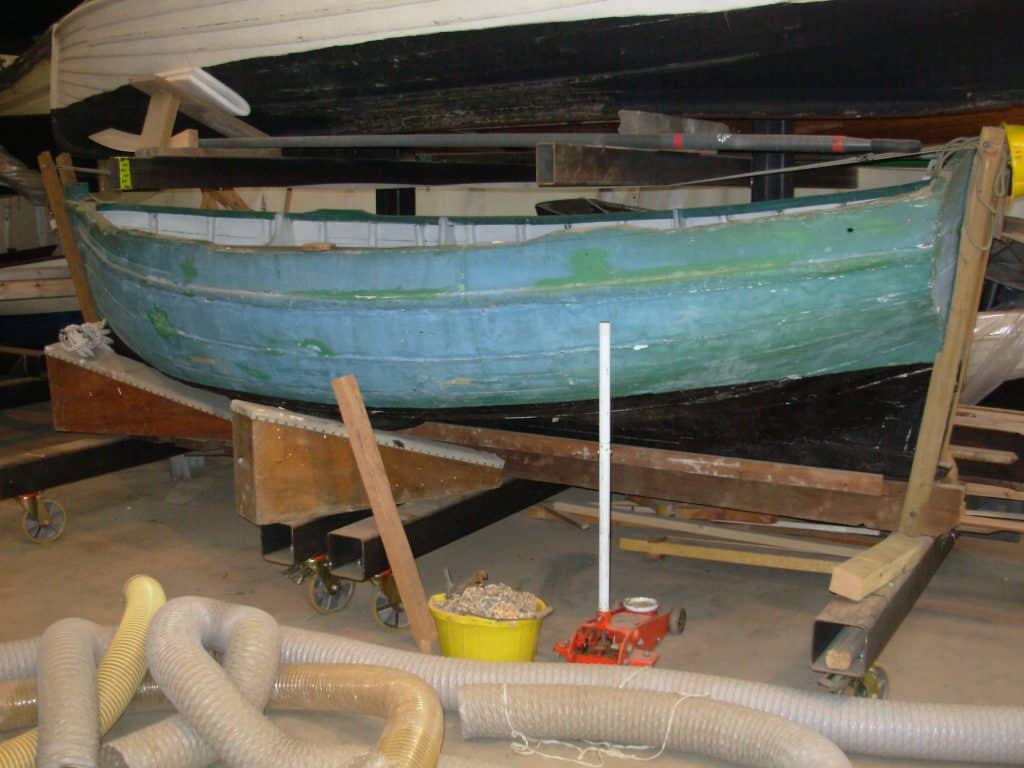 Little more than 100 years ago, herrings were so plentiful that, for a few months of the year, they were big business on the North Devon coast.
The herring fishing season lasted through the autumn and winter, when the weather could be at its worst. Little boats no more than 16ft long, known as picarooners, went out from harbours like Clovelly to gather the silver harvest.
If there was no wind the boats were rowed to the fishing grounds. The journey time could be three hours, followed by several hours of shooting nets, waiting, and then hauling. Finally the heavily laden boats might have to be rowed back to harbour. The whole trip could last twelve hours, often in cold, windy weather, without hot food or fully water-proof clothing. Once unloaded, weather permitting, the crews would go and do it all over again.
Built in the 1890s by Philip Waters of Appledore for Mr Alfred Braund, the Museum's  Little Mary is fairly typical of the earlier picarooners, and similar to the boat in the photograph.
Carvel planked on heavy grown frames, this sort of construction was usually used to build much bigger boats. It says something about the conditions picarooners had to work in that they were so strongly made.
The rig consists of a dipping lug mainsail and standing lug mizzen. The boats were heavily canvassed, but not very good at pointing to windward and slow to come about. Oars were often used to assist in maneuvering.
When a picarooner reached the end of her working days she was painted green and left on the beach, signifying to all that she was not to be used.