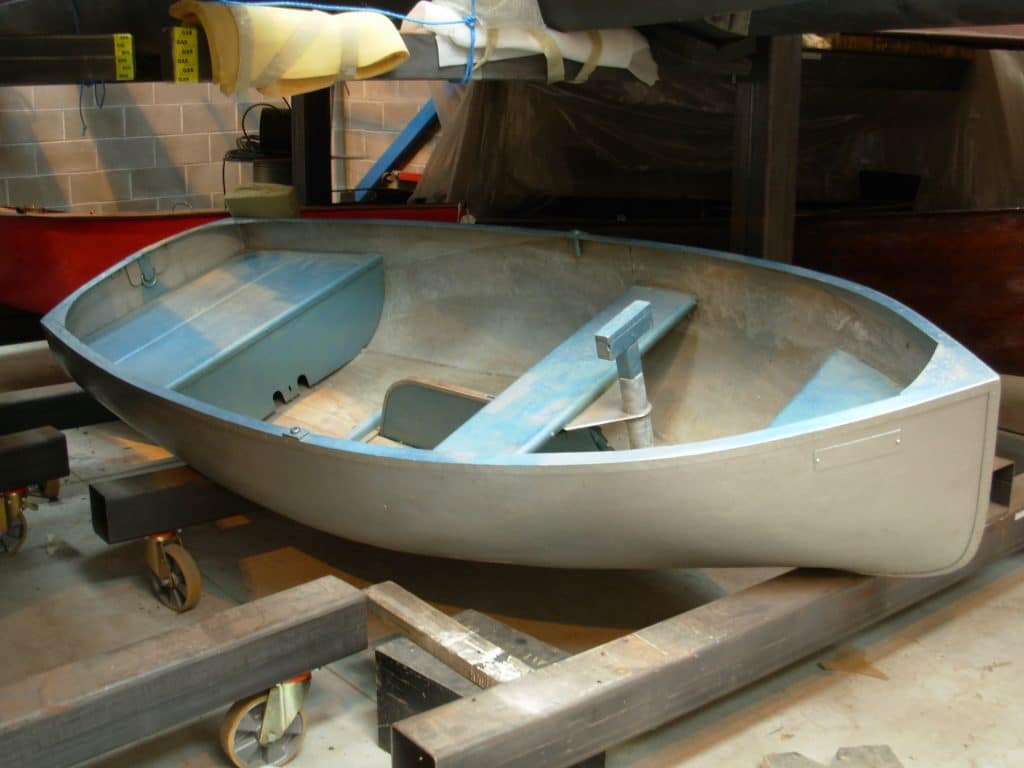 This rather unremarkable looking little boat was not created in a conventional boat yard, but was designed and built in 1950 by a firm of metal fabricators based in Birmingham.
The Panelcraft Sheet Metal Co. Ltd, of King's Heath, was established in 1941: the company's proud claim was that it could make anything "from a paperknife to an aeroplane".
In 1950 the firm was approached by a client who wanted a 16ft yacht built for sailing in the Menai Straits in Wales. The metal chosen was Birmabright, an aluminium alloy more commonly used for the manufacture of Land Rover cars than boats. One of Panelcraft's abilities was that of hand rolling large sheets of most types of metal into curved panels, using heavy duty rolling machines and the skills and experience of the operator, so Birmabright should not pose too many problems when it came to making unusual shapes.
In order to assist in the design and production of the yacht, and to ensure the desired shapes could be achieved by hand rolling, a 9ft prototype was built – Coot. She was a success so the firm went on to make real thing and Coot was left looking for an owner. The daughter of one of the firm's founders took a liking to Coot and there followed a relationship which lasted until 2006 when the boat was donated to the Museum.
The boat has several unusual features including an integral drop keel, rowlocks which are permanently attached to the oars, an outboard motor mounting plate, a mast, rudder and a bolt-on trailer for towing. All these components were of course fabricated in metal.
The company also manufactured aluminium coracles for Welsh fishermen. These received a mixed reception as, although hard wearing, they may have been too far removed from the real thing to be considered acceptable.
Panelcraft's other major claim to fame was producing the body panels for the Nash Healey, a prestigious sports car owned by the rich and famous of the 1960s: singing star Petula Clark was one such owner.